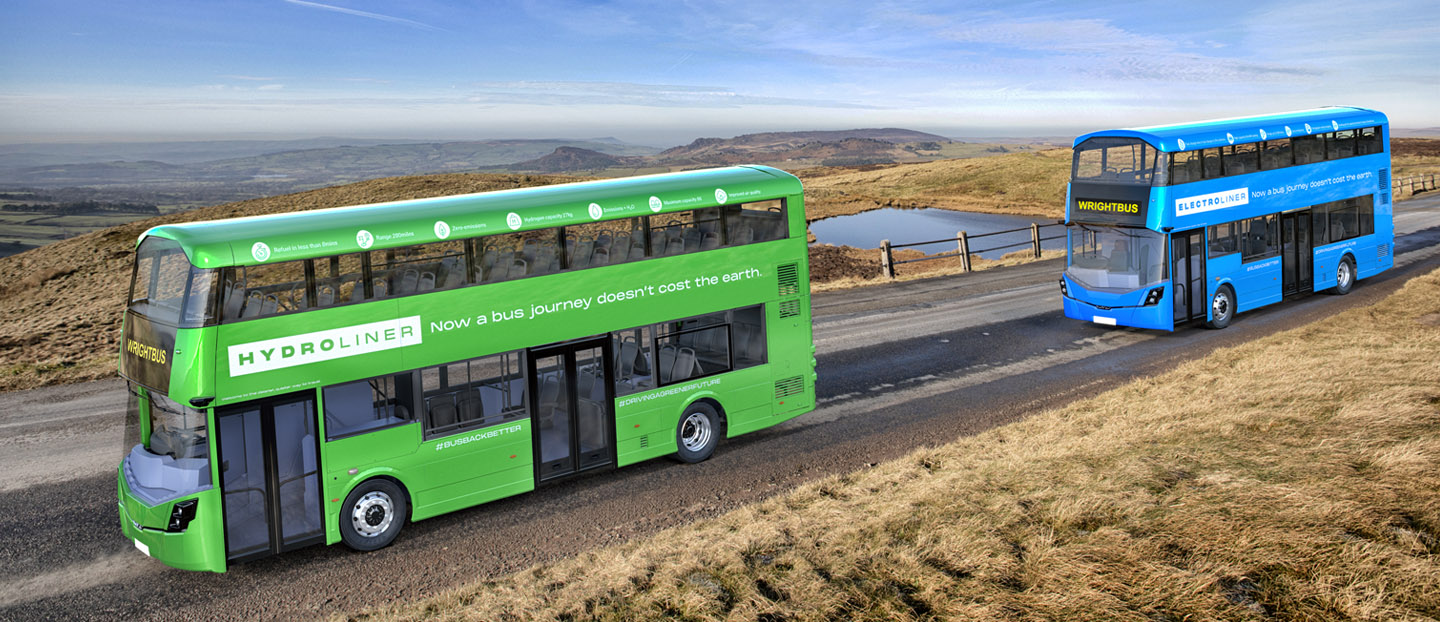 Leading bus manufacturer Wrightbus's fleet of world first hydrogen and world's most efficient battery electric double buses have travelled a staggering three million miles since first entering service.
This latest milestone from the Northern Ireland-based firm means the fleet has prevented a massive 5,000 tonnes of harmful carbon dioxide (CO2) emissions entering the atmosphere compared to journeys made by an equivalent diesel bus.
It comes just over three years after the company was bought out of administration by green pioneer Jo Bamford. 
Wrightbus launched its first zero-emission bus - the Streetdeck Hydroliner - in 2020 in Aberdeen, with the fleet entering passenger service in January 2021. The Hydroliner bus emits only water from its tailpipe, with no harmful emissions.
It is also behind the world's most efficient double deck electric bus - the Streetdeck Electroliner, and also produces single deck battery electric buses. 
The company's buses are currently in operation around the UK and Ireland. Local authorities have introduced them to their town and city streets to improve local air quality.
Jo Bamford, Wrightbus Executive Chairman, said: "When we set out on this journey our aim was to offer multiple zero-emission solutions. These latest milestones really put those efforts into context.
"I am hugely proud of the strides we have made in the last three years.
"Our buses are world-leading, with our teams working tirelessly and innovatively, in order to help play a crucial role in the UK's ambitions for decarbonisation.
"We are constantly developing and evolving our platforms to offer multiple zero-emission solutions.
"We are furthering the hydrogen economy and creating vital UK jobs using buses designed and made in the UK. It is a huge plus for us."
When Ballymena-based Wrightbus was taken over in October 2019, only 56 staff remained in the business. Just three years on, and largely thanks to its new zero-emission products, Wrigtbus recently took on its 1,000th employee and has launched its latest recruitment drive.