StreetDeck Hydroliner FCEV
Steering into a greener tomorrow, it's time we say a big hello to hydrogen, the fuel of the future. One that promises a sustainable tomorrow and aligns with our vision of an environmentally friendly community. That's why we've created StreetDeck Hydroliner, the world's first hydrogen double deck bus. It is an economical, safe, and environmentally friendly vehicle that will revolutionise the industry and usher the world into a new era of transportation.
StreetDeck Hydroliner is equipped with a Hydrogen Fuel Cell power train and its battery pack can store up to 48KWh that allows the bus to travel up to 280 miles. It was designed to meet the demands of both bus drivers and passengers. The bus has been developed as part of the JIVE project funded by the European Union (Joint Initiative for Hydrogen Vehicles across Europe).
OUR HYDROLINER IS JAM-PACKED WITH FEATURES OF THE FUTURE!

WATER THE ONLY BY-PRODUCT
There will be no more harmful emissions that damage climate conditions

HYDROGEN PRODUCED WITH RENEWABLE ENERGY
Even the hydrogen we use to power the bus is environmentally friendly

IMPROVED AIR QUALITY
With zero-emission buses, cities can now breathe again

FAST RE-FUELLING TIME
8 minutes to refuel with up to a 280 miles range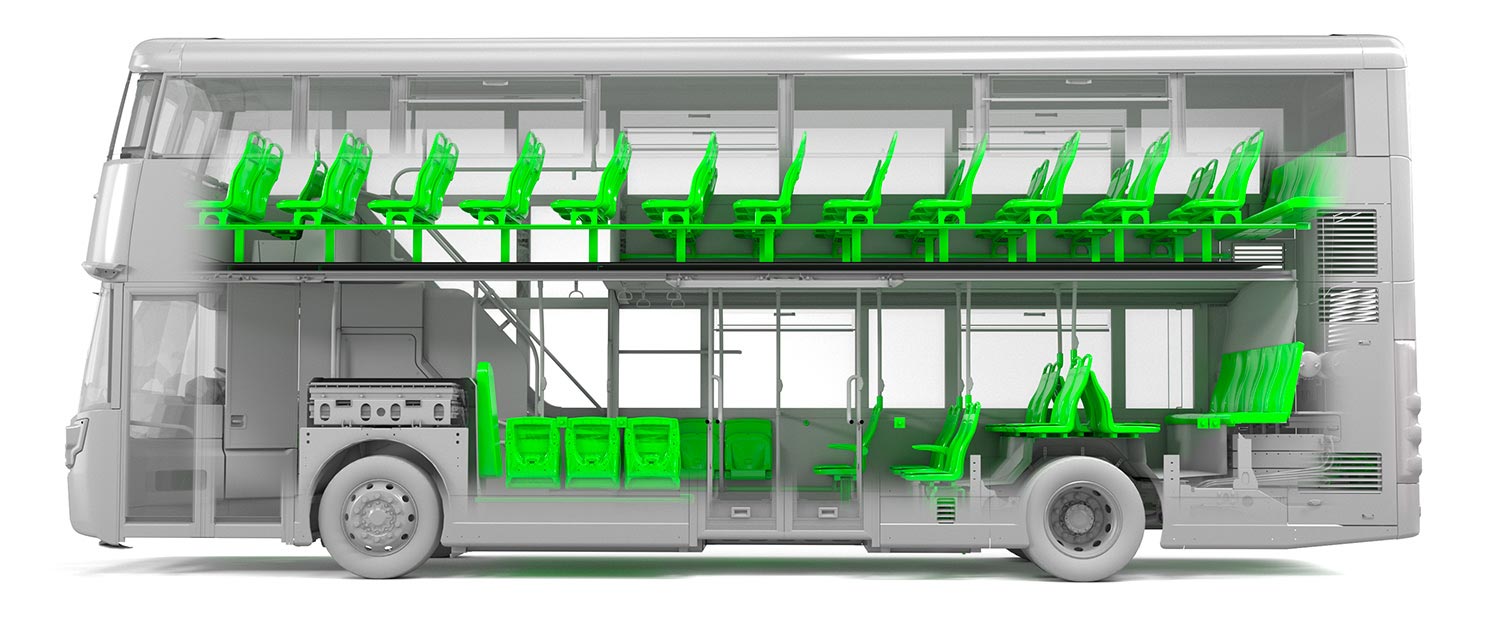 The world's first production double deck Hydrogen FCEV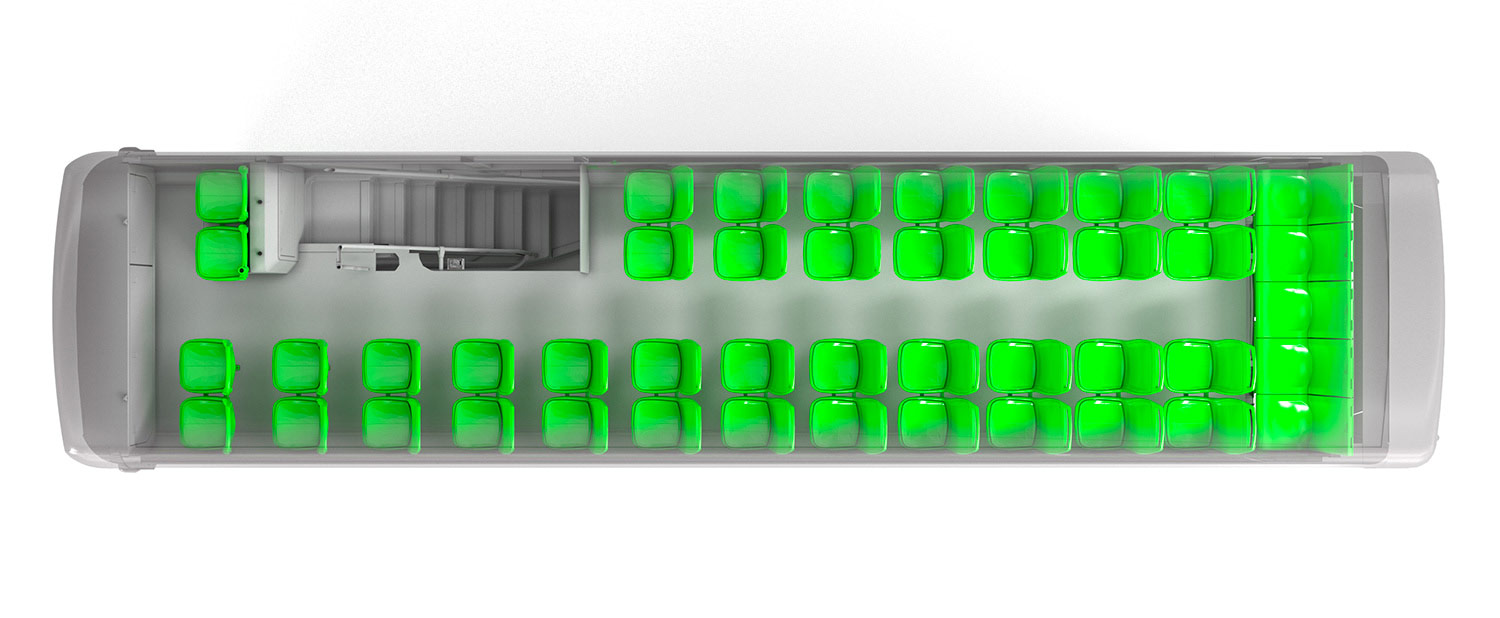 Zero-emission hydrogen powertrain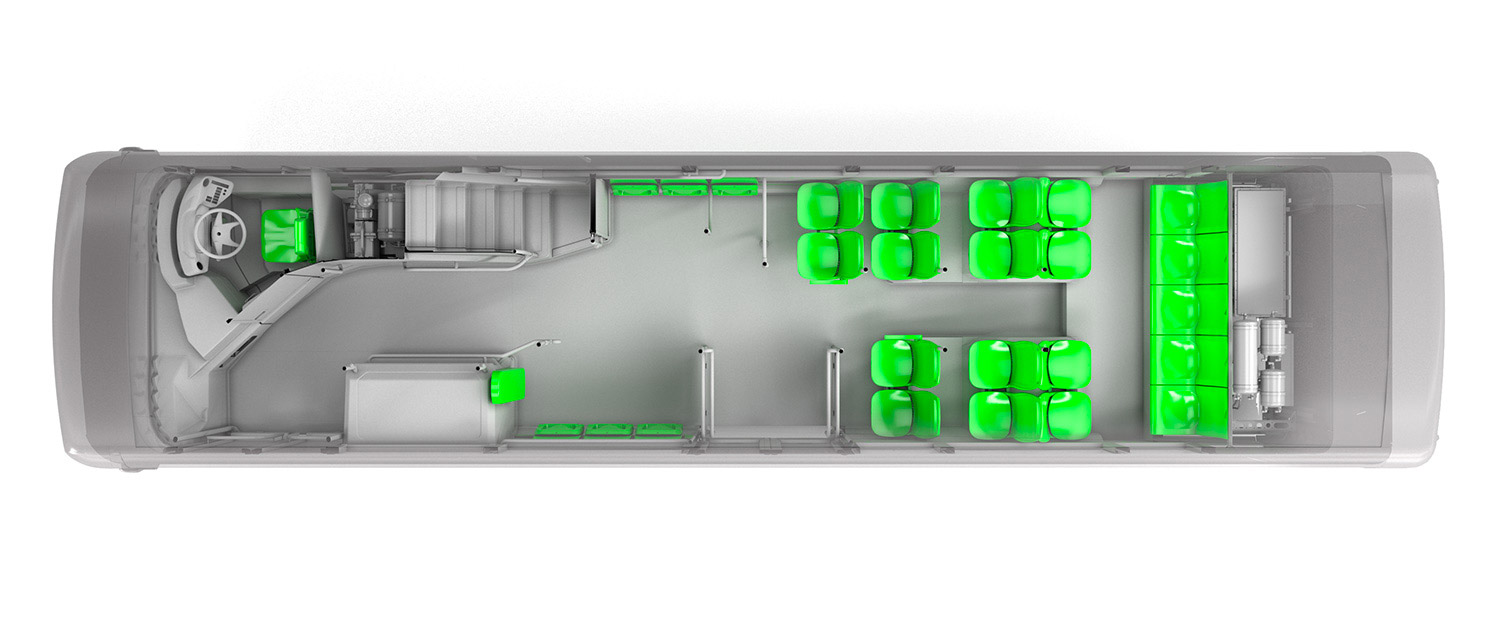 8 mins to refuel, range of up to 280 miles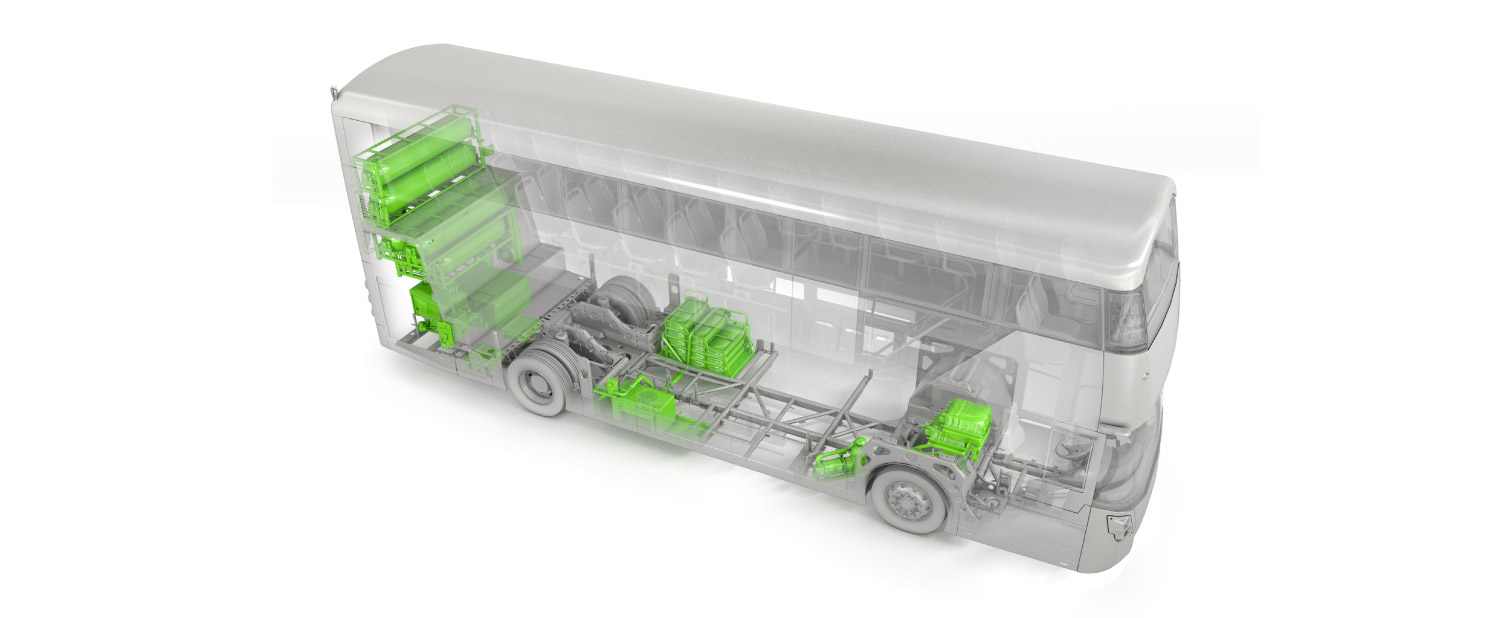 No overnight charging required
VEHICLE ACCESSIBILITY
1 or 2 door option available
Wheelchair compliant via electronic or manual ramp
Tyres
275 / 70R x 22.5 Tubeless Tyre
Choice of Bridgestone or Michelin
Seats
Driver / Chapman Nova Urban
Passenger / Camira Civic V2 / V3
AXLE & Suspension
Front – ZF RL 82 EC
Rear – ZF AVE 130
HYDROGEN STORAGE
27KG / 1120 Litres
Filling Pressure – 350 Bar
Drive into the future leaving water as the only by-product, help improve air quality with every ride, and build a fleet powered by truly renewable energy. Its best in class noise & vibration cancellation make it an eco-friendly and passenger-friendly ride. StreetDeck Hydroliner is currently available in only Double Deck Model but not for long, because we're already developing the single FCEV variant for the world and it will be available soon in the market.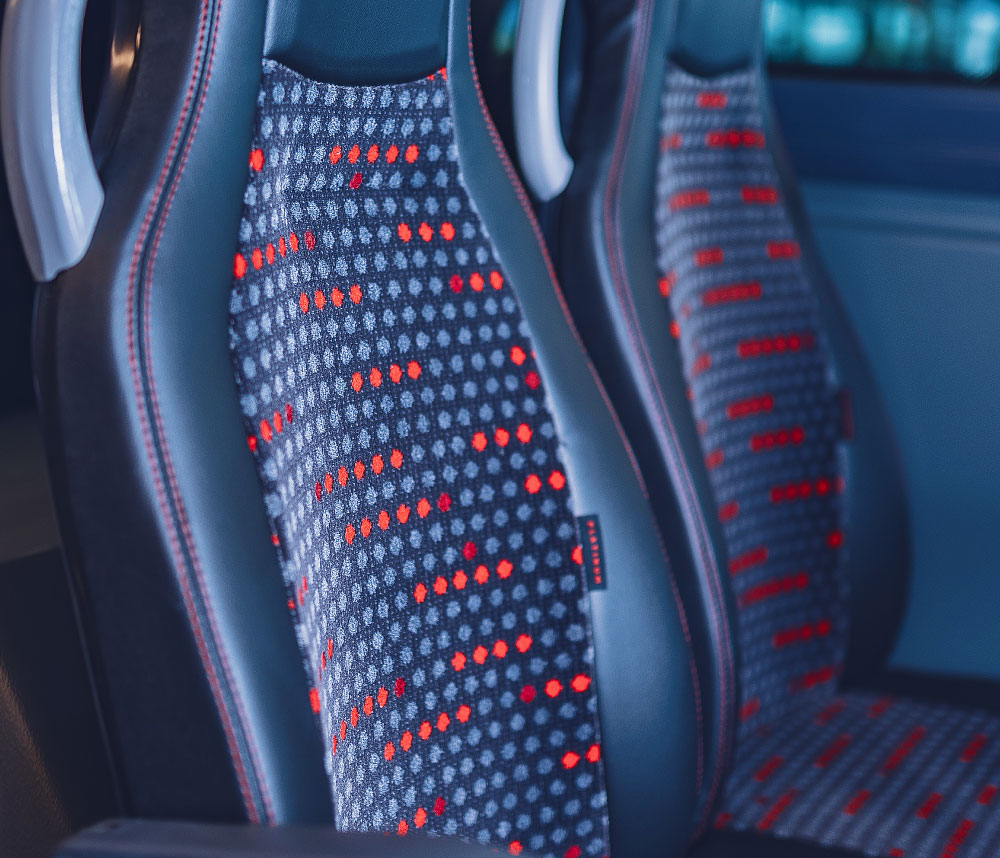 With world-class features and cost-effective operations, hydrogen buses will soon rule the public transport industry. As their popularity grows by the day, we will see a surge in the manufacturing of these hydrogen buses in the next years because these buses represent the future of this sector. A future which will be powered by renewable sources energy. We are already living in a world where people and authorities are actively looking for innovative methods to combat climate change, so this zero-emission solution is going to be fit right in.