Our history. Our pride.
Year after year, since 1946, Wrightbus has contributed a tremendous amount of technology & innovative products to help grow and improve the global transportation industry. Our goal is to leave a legacy that will inspire the next generation to move towards a better, sustainable tomorrow.
1950
It was Wrightbus' first major accomplishment in the early days. In 1950, we built and delivered buses for the Tyrone County Education Committee. They were known as Commer bus.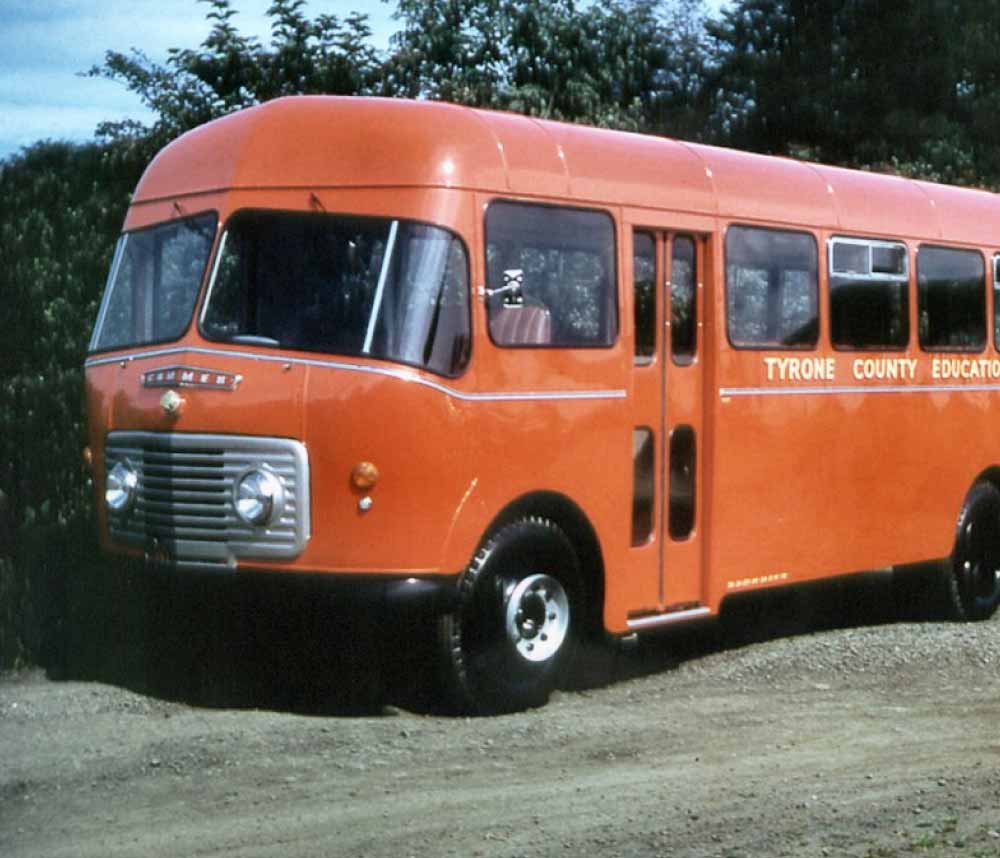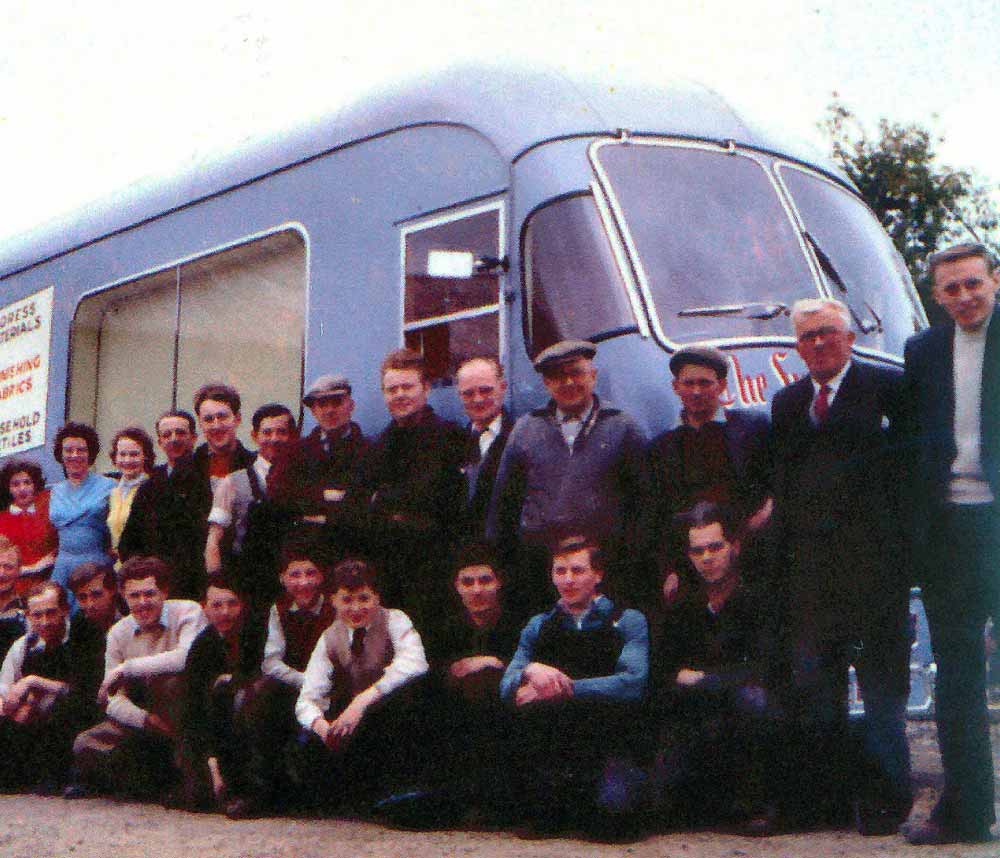 1960
In 14 years, we went from a small group of people to a large group of high achievers. Bob and William Wright, (far right) the company's backbone, deserve all of the credit for our success in the 60s.
1967
Our customer received a skip lorry and digger trailer from Jack Kernohan (one of the Wright family's most committed and cherished employees) in 1967. In 1988, he was promoted to Sales Director, a post he held until his retirement in 2005.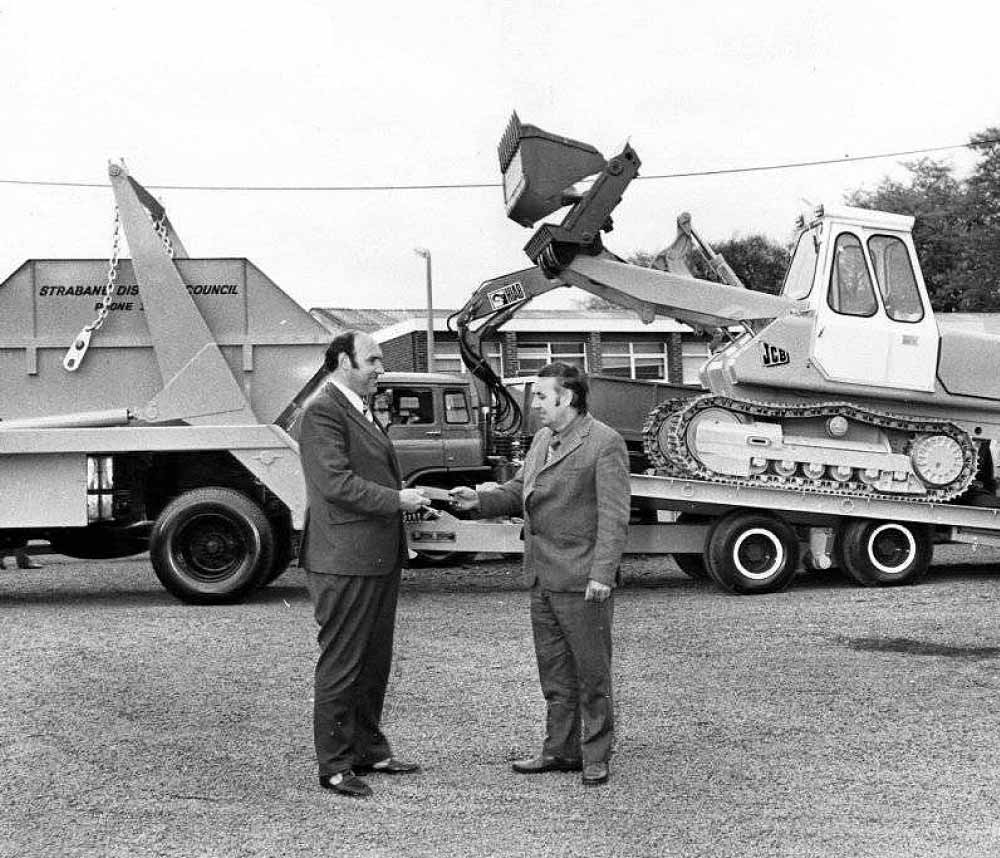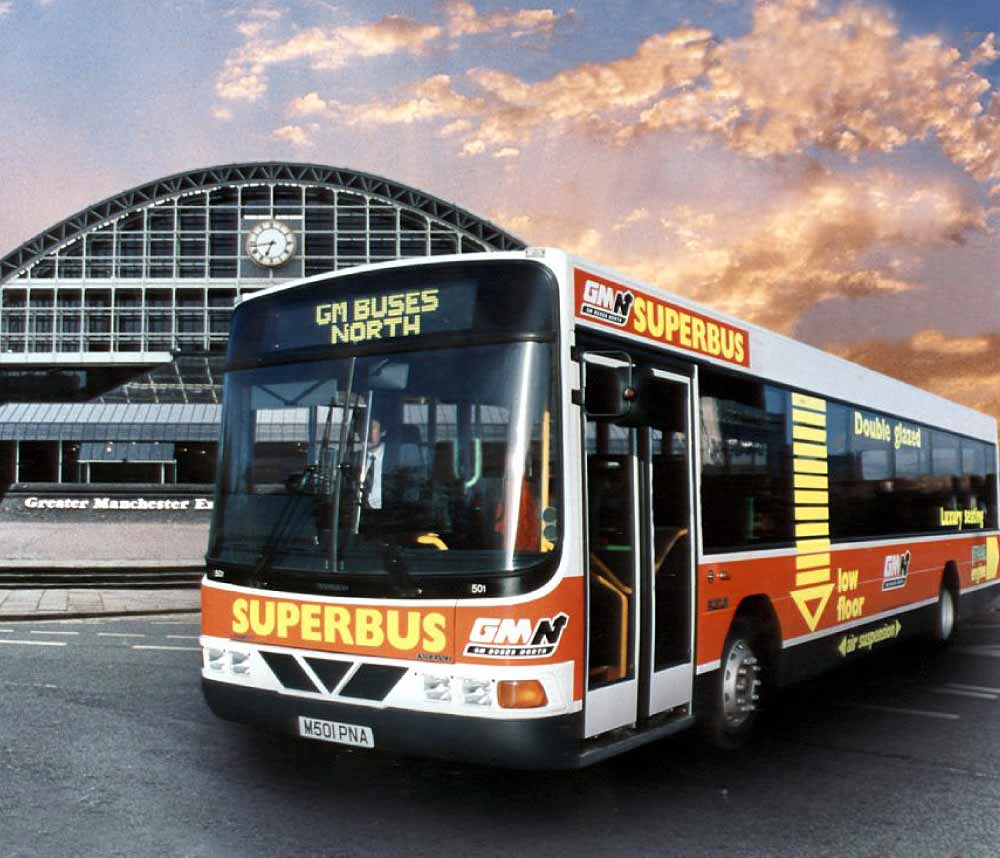 1973
Wrightbus Endurance fleet delivered to Greater Manchester Buses, popularly known as GM Buses. Our company produced 20 buses at the time all of them were branded as Superbus
1983
Wrightbus ushered in the 1980s with a whole new product line. The company began producing high-end luxury coaches. We created a coach that was ahead of its time in terms of design. Contour was the name given to it.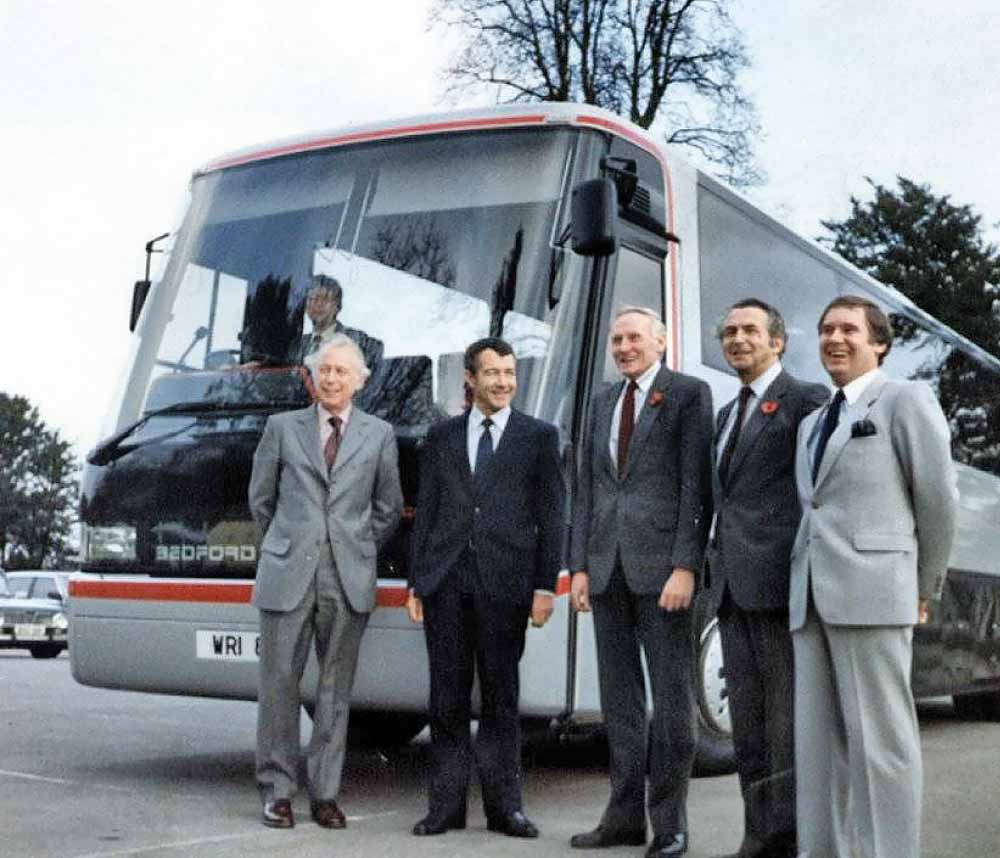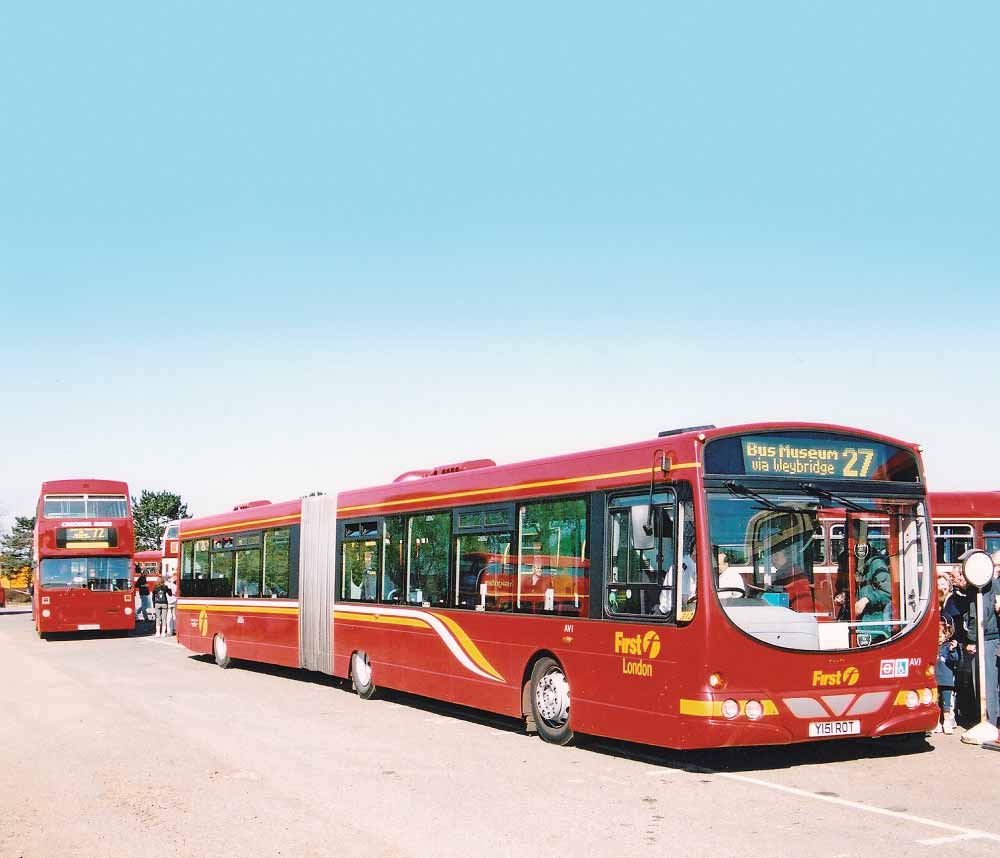 2001
The year 2001 was a really interesting year for Wrightbus, as we started testing an articulated bus, often known as a bendy bus, on the popular London route 207. They were seen as a feasible tram service option at the time.
2002
Wrightbus' popular low-floor double deck bus Eclipse Gemini, which had been launched just a year before in 2001, was hailed a superhit bus in 2002. Here's a shot of the bus's body being built at the Galgorm facility.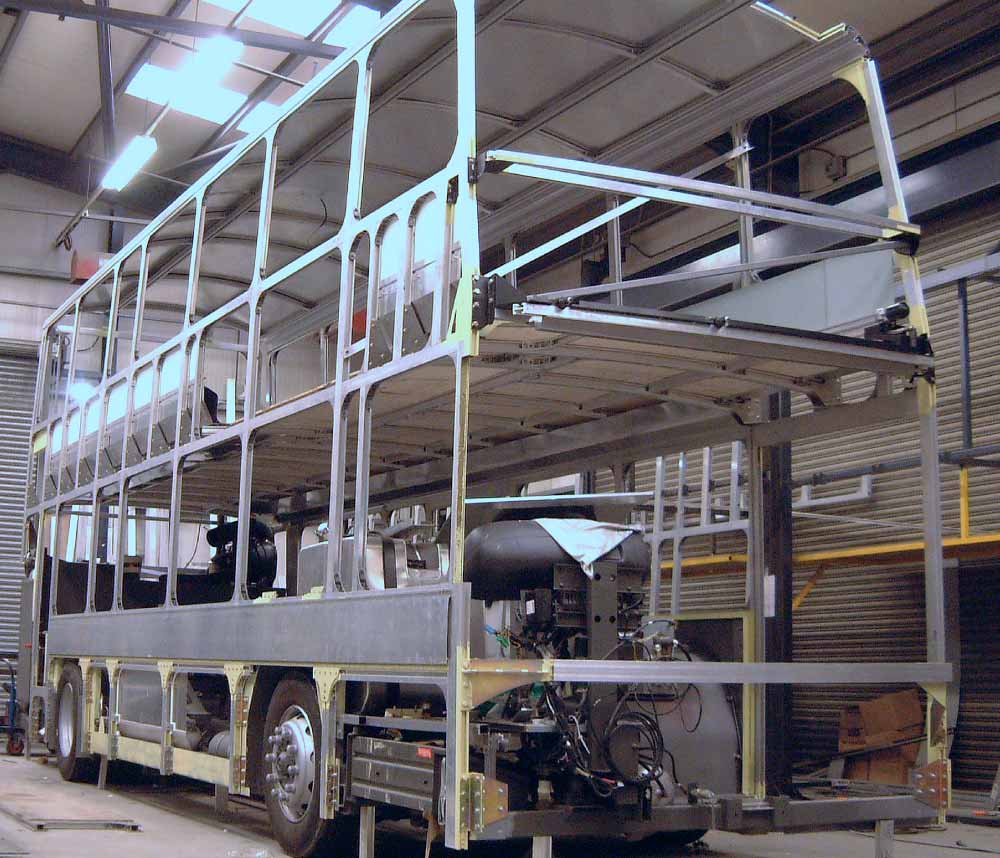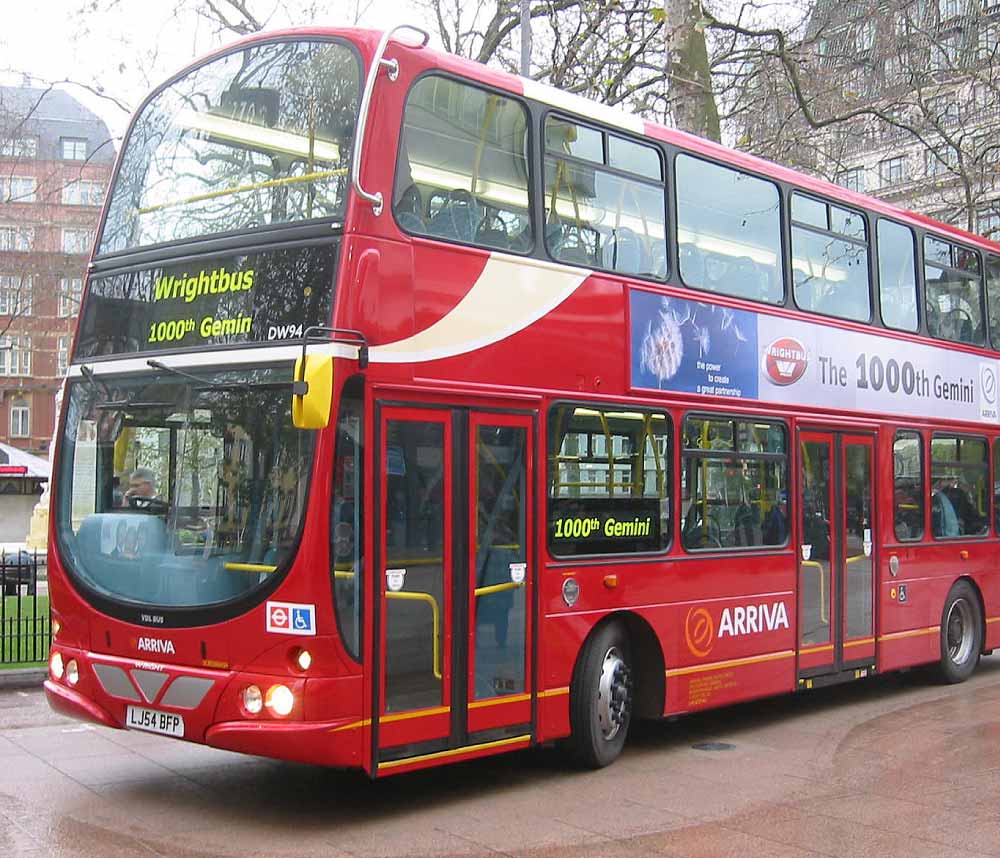 2004
A significant achievement for Wrightbus and its best in class Gemini model. In 2004, we produced the 1000th Gemini bus for Arriva London, barely three years after its inception. It was regarded as one of the most popular buses in the United Kingdom.
2006
Staying reliable and relevant over the course of 60 years is a difficult task for any company but we don't believe in easy jobs at Wrightbus. On the 60th anniversary of Wrightbus in 2006, here's a photo of management and employees standing proudly together outside the Galgorm Factory.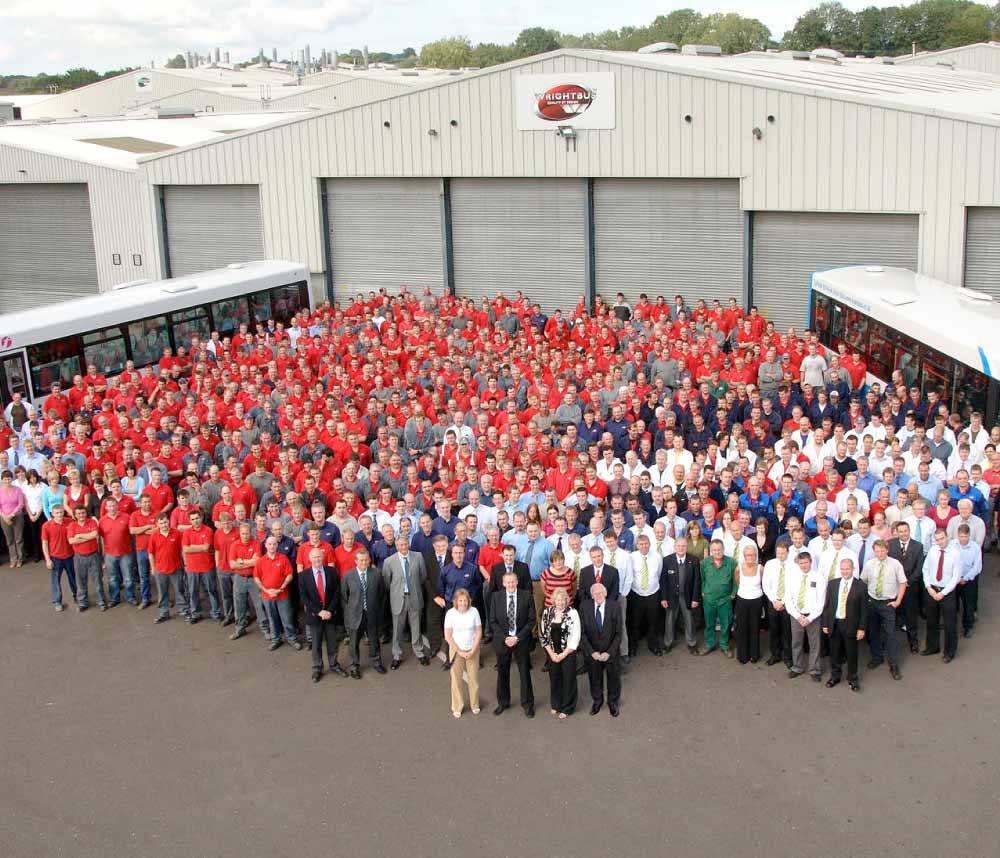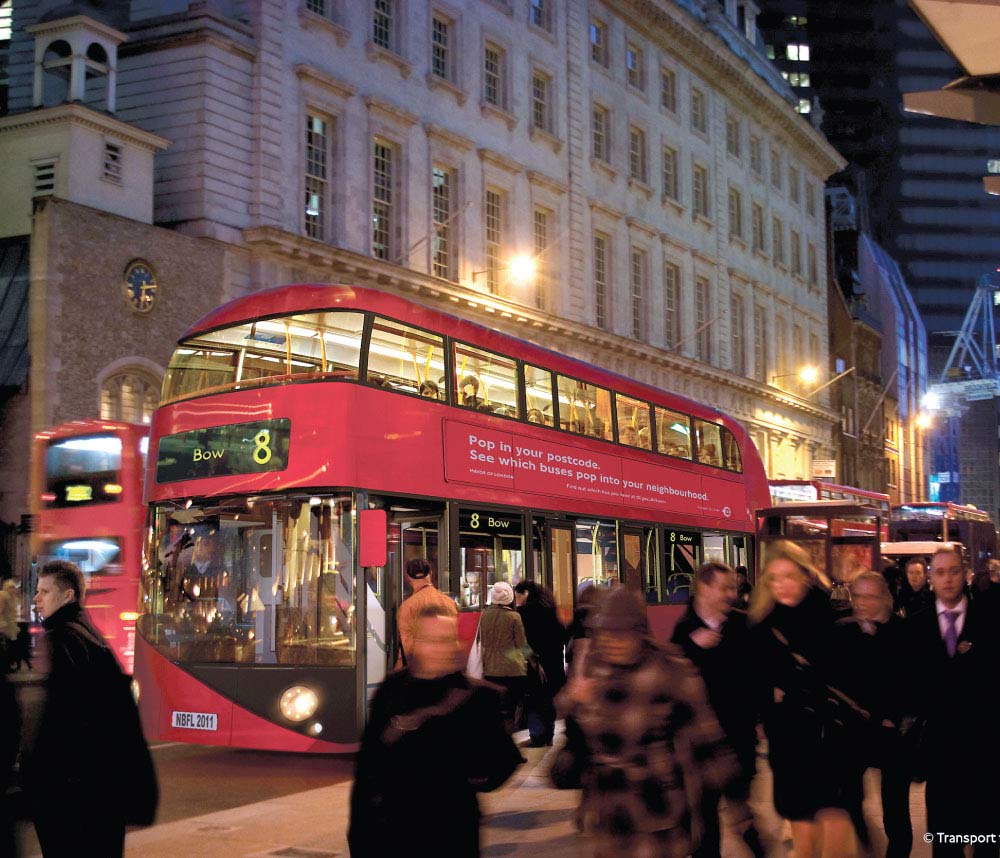 2012
Inspired by the original AEC Routemaster, Wrightbus introduced the 'Boris bus', in 2012. It was noted for having a rear open platform with "hop-on hop-off" capability, similar to the original Routemaster.
2014
In 2014, Wrightbus introduced their iconic StreetDeck buses, which were later followed by hybrid-electric, full-electric, and hydrogen-powered variants.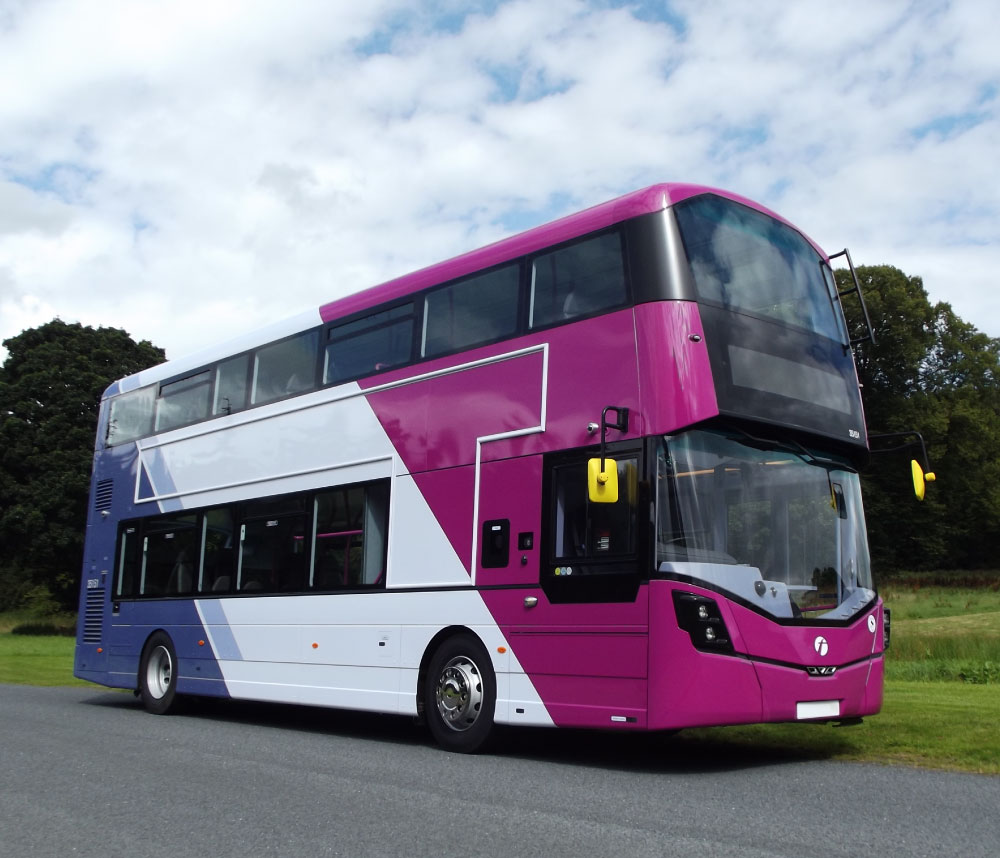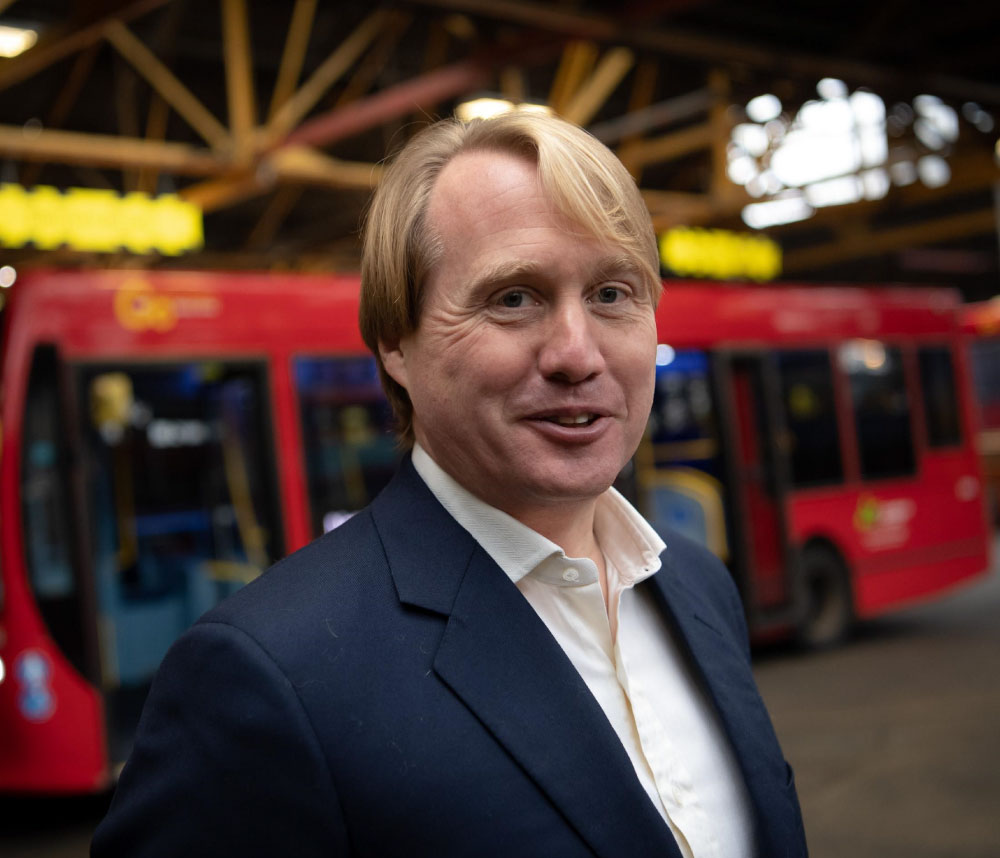 2019
In 2019, Jo Bamford (the heir to the JCB empire) took over the reins of Wrightbus after rescuing the company from administration and transformed it into one of the world's most prominent bus manufacturers.
2020
The world saw Wrightbus' true potential in 2020 when the company launched the world's first Double Deck Hydrogen bus. Wrightbus is now guiding the transportation industry towards a new age of green mobility.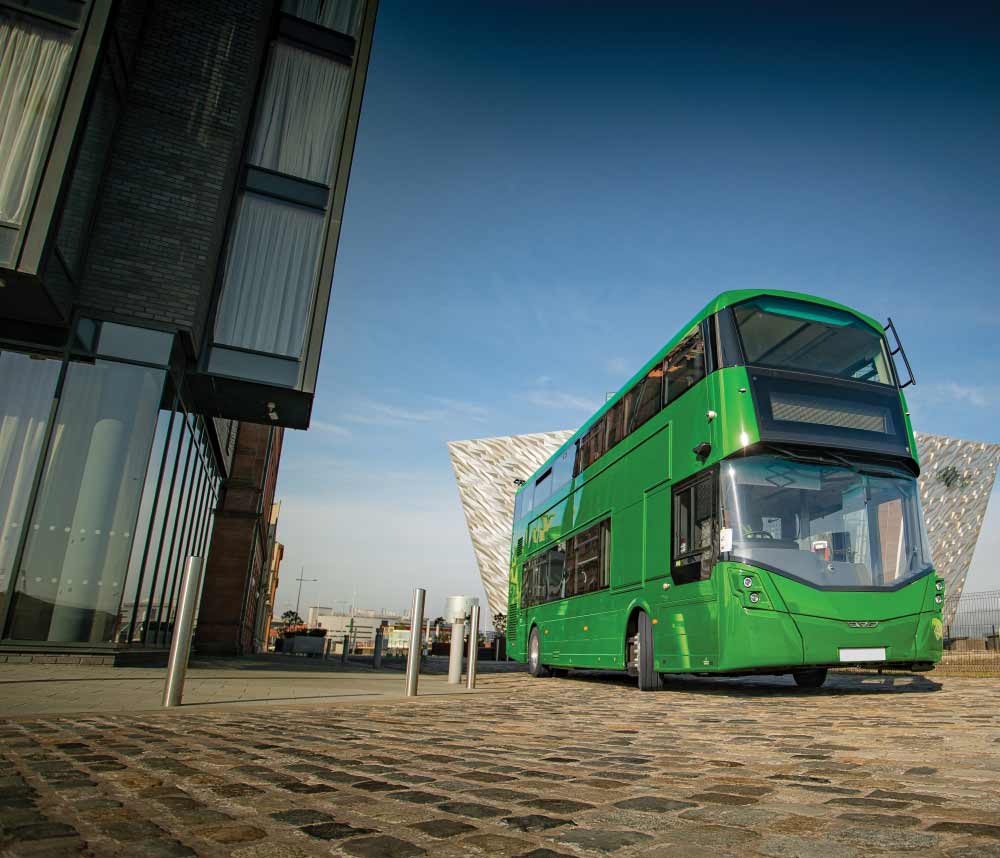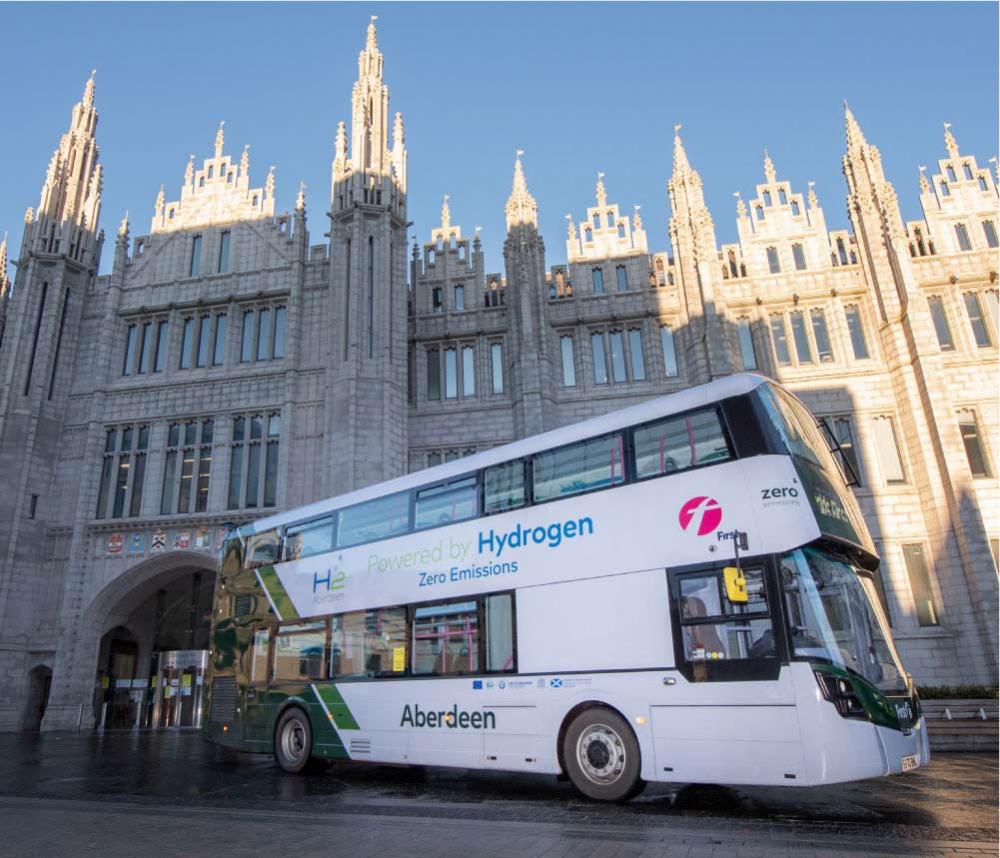 2021
The world's first double deck hydrogen bus - The Hydroliner was officially launched into operation in Aberdeen with First Group, Scotland's largest bus operator.
2021
After the successful launch in Aberdeen, Transport for London debuts its first Hydroliner bus in London's signature red double deck colour.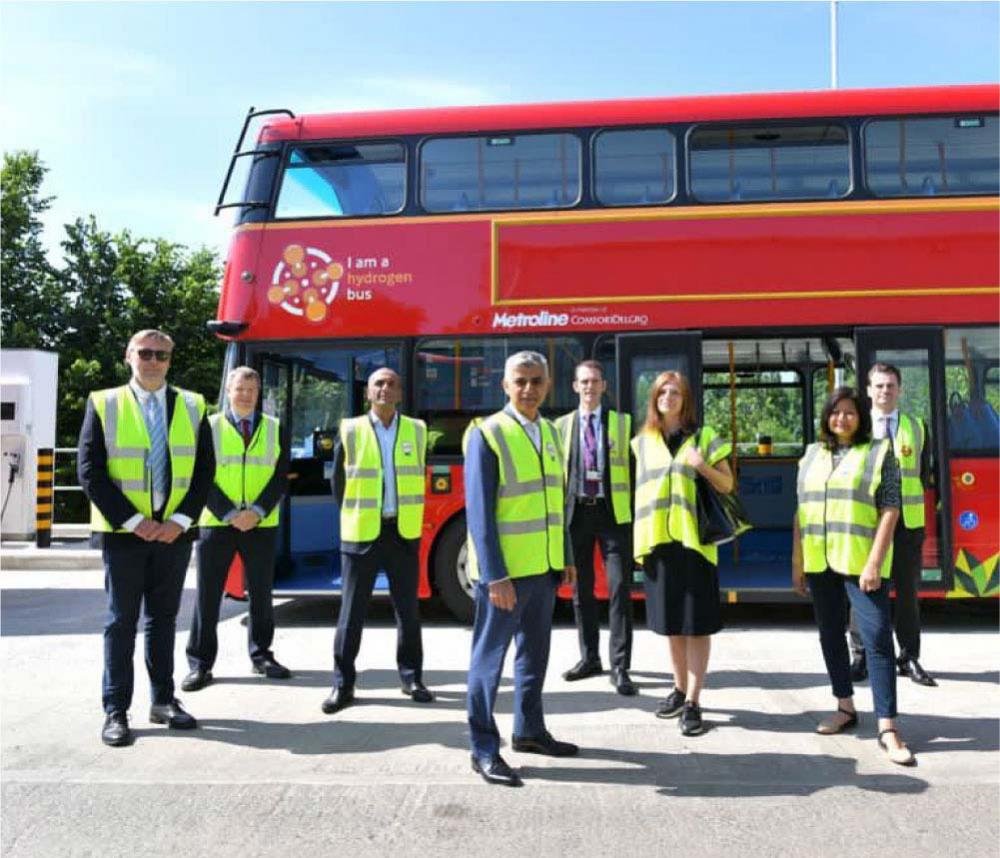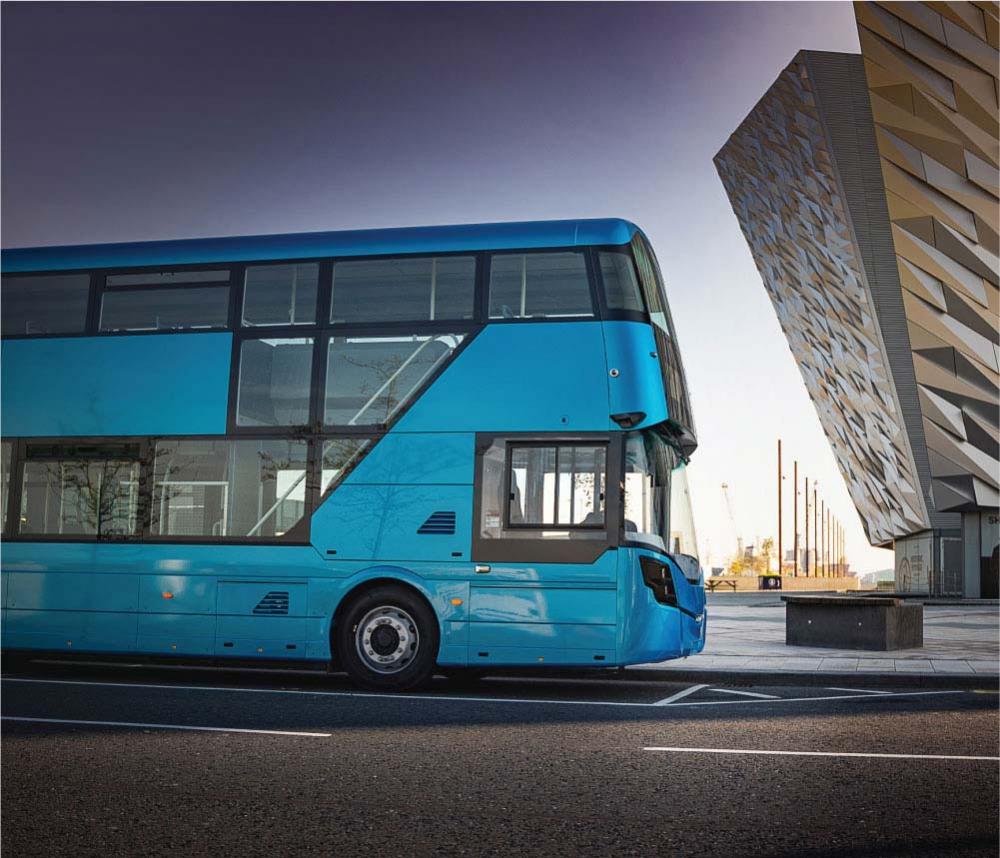 2021
In 2021, we have reached yet another milestone on our path to a greener future. At the Innovation & Technology in Transport Hub, we unveiled our newest zero-emission bus, the Blue Electroliner BEV, which includes many notable features.
2021
Our innovative thinking isn't limited to just making eco-friendly vehicles. To improve the performance of our fleets, we developed an AI-driven telematics solution in 2021.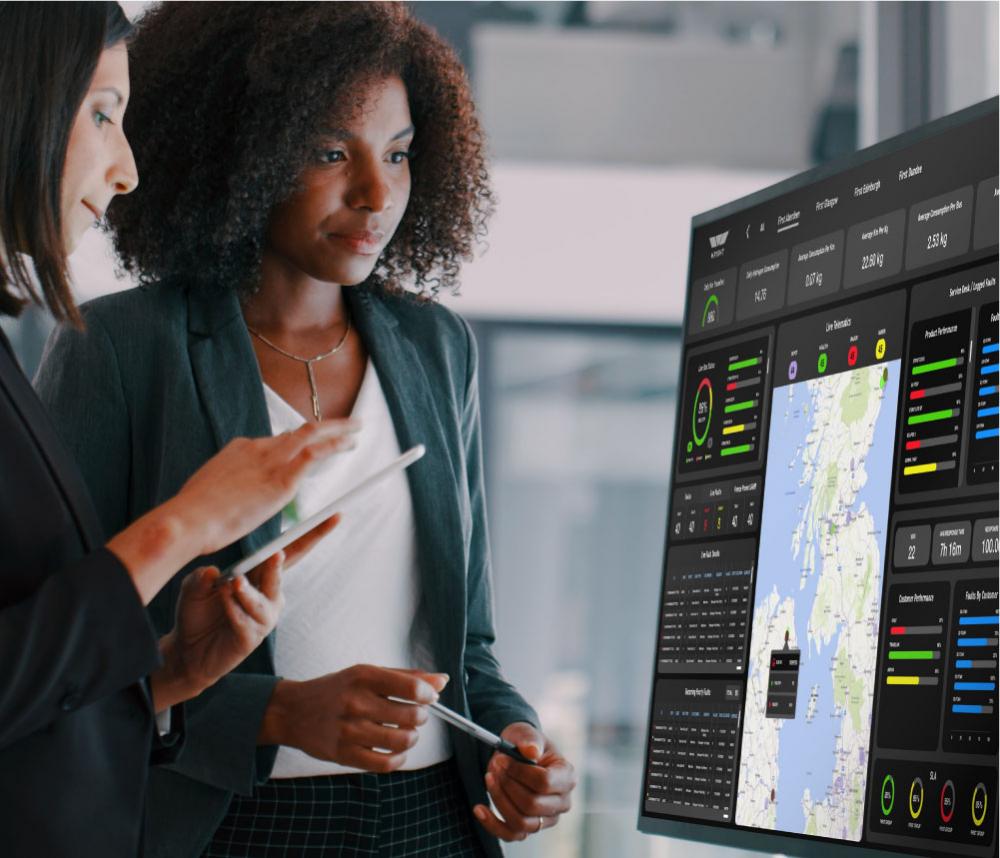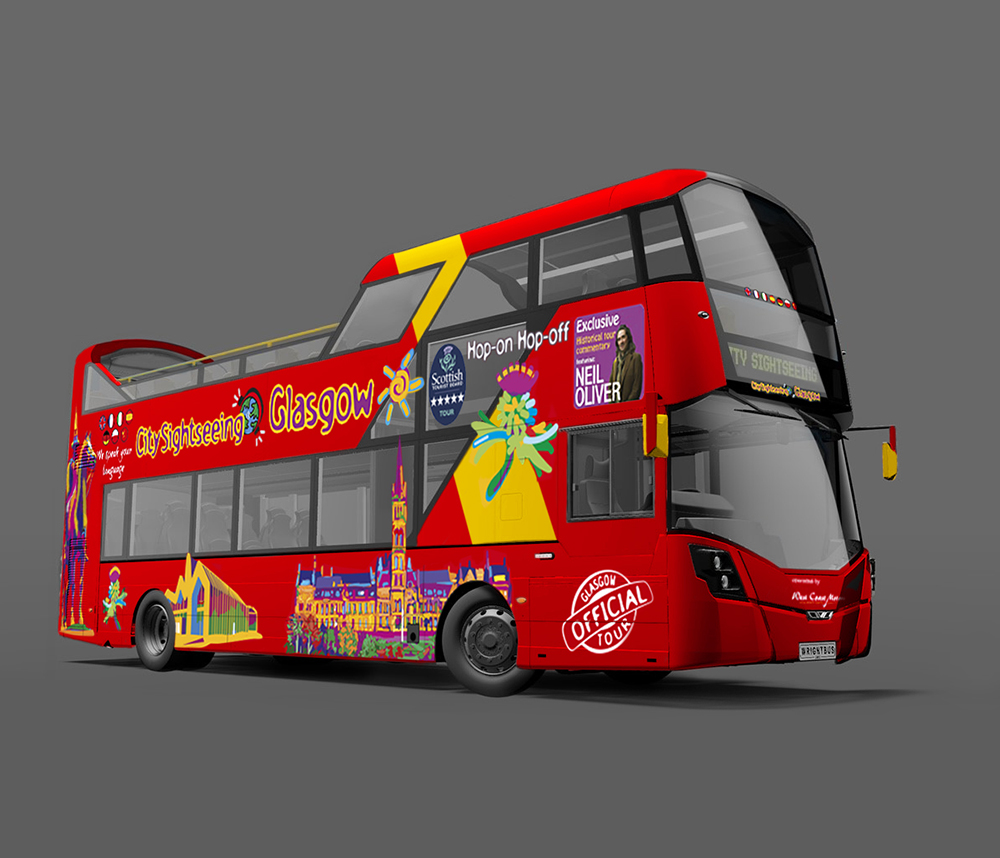 2022
The Wrightbus StreetDeck Electroliner OpenTop model was launched to order. The world's most efficient open top double decker bus.
2023
The Kite Hydroliner and Electroliner single deck buses launched, a significant commonality with their double-decker sister buses. The new Kite buses will be available in UK in Q2 and the end of the year in LHD for European customers.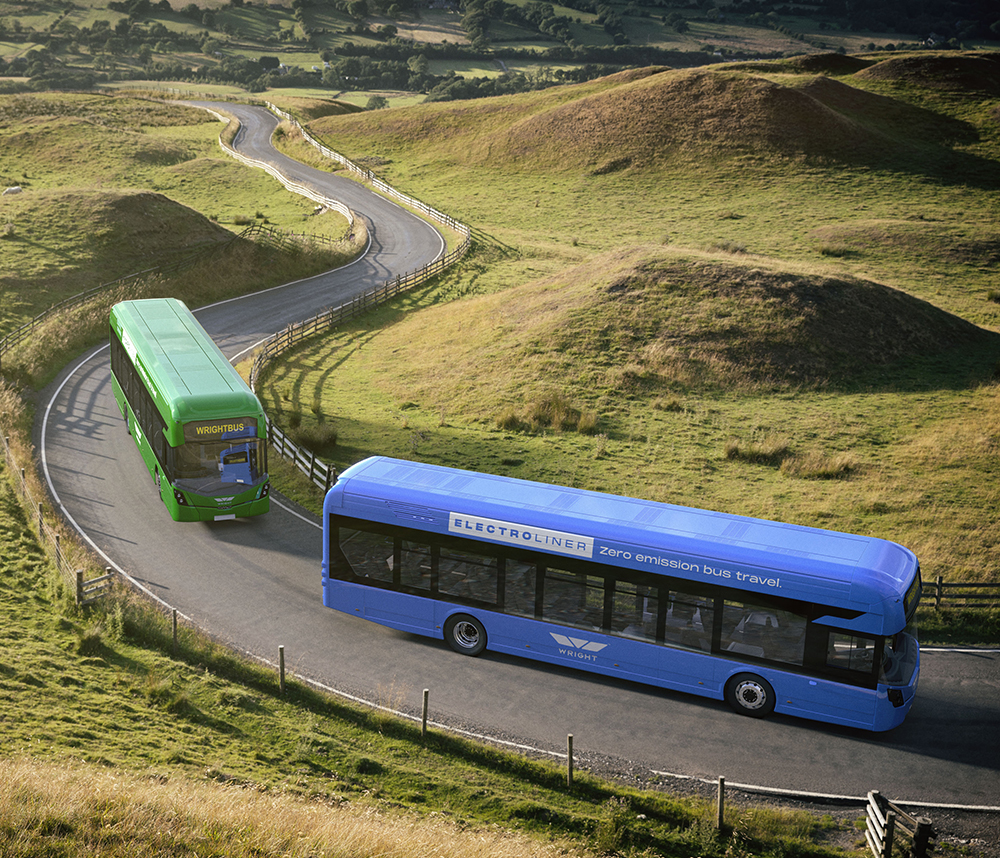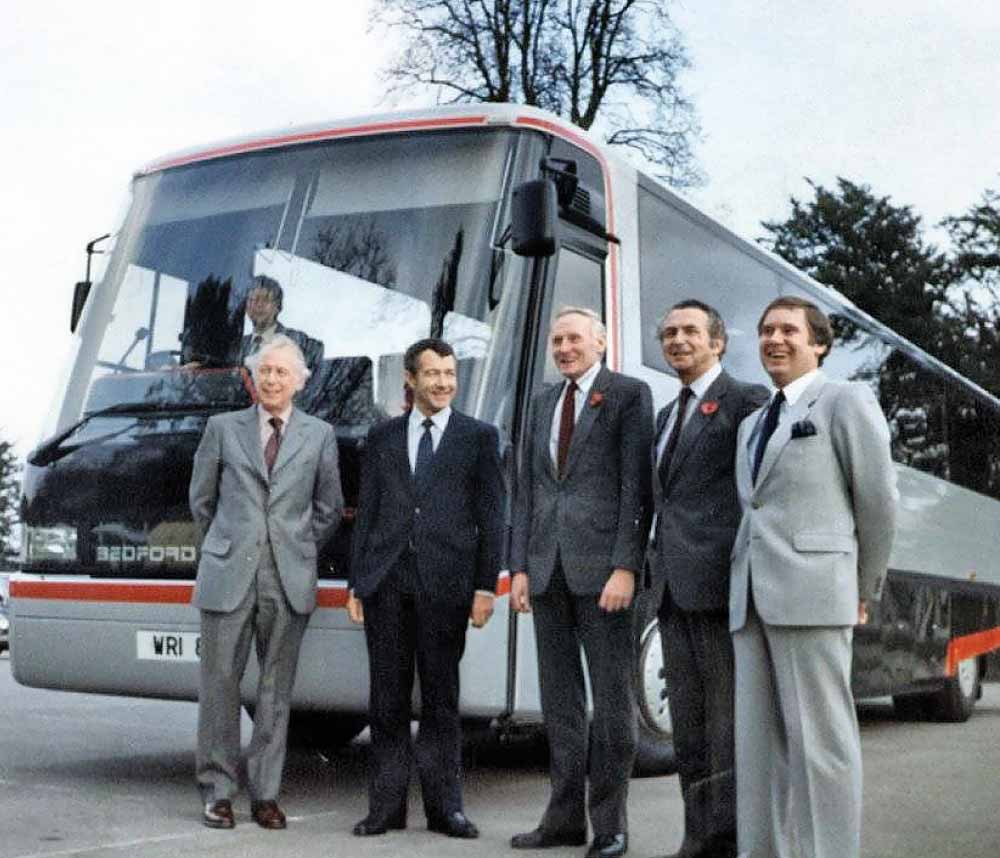 From lorry manufacturers to pioneers of public transport
After establishing itself, Wrightbus began producing school buses for Northern Ireland's educational departments, followed by conventional single deck buses & coaches for many UK operators. During the 80s, the company's growth took a huge leap, thanks to contracts for London, as well as other major UK bus companies and operators in Hong Kong and Singapore.
Writing a new history!
Wrightbus is on a mission to change the transportation industry with revolutionary zero-emission buses and lessons from the past, to help design a better & greener future.