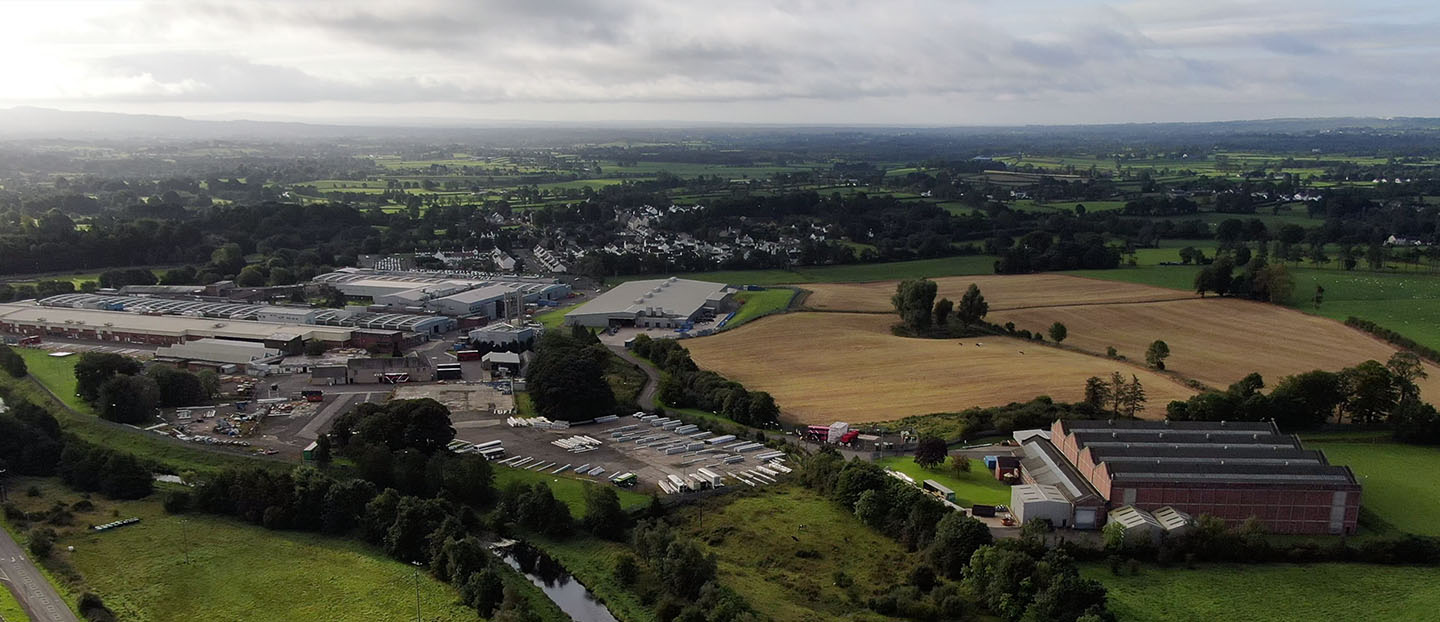 Plans have been unveiled for an innovative multi-million pound green hydrogen production facility at the Ballymena headquarters of globally renowned sustainable bus manufacturer Wrightbus.
Subject to planning approval, the new facility, which is being delivered by Wrightbus in partnership with Hygen Energy, will initially produce enough clean energy to power 300 hydrogen powered buses a day in Northern Ireland.
Green hydrogen is a completely renewable fuel, meaning it does not create any carbon emissions. It is made by using renewable electricity to separate water into oxygen and hydrogen – a process called electrolysis. The hydrogen is then used onsite or transported to where it is needed.
Since being acquired by Jo Bamford in 2019, Wrightbus has been one of the most successful proponents of the clean hydrogen revolution. This has included the company introducing the world's first hydrogen powered fleet of double-decker buses in 2020, which by November 2022 achieved the incredible milestone of travelling 1.75 million miles since first entering service. 
With huge emphasis being placed by the UK government, and governments across the world, on the role of green hydrogen in the drive for net zero, a central focus for industry is ensuring there is enough hydrogen being produced to fulfil those ambitions.
Jo Bamford, Chairman of Wrightbus, says:
'Wrightbus is delighted to be working with Hygen on this hydrogen production project at our factory in Ballymena. 
"One of our key objectives when we purchased Wrightbus in 2019 was to bring the first UK manufactured hydrogen double decker bus to market. 
"We have done this, with our Hydroliner buses now moving passengers every day in a number of cities across the UK, including here in Belfast. 
"Hydrogen is the best means of decarbonising many bus routes, but for this to happen bus operators need a reliable and voluminous supply of low cost low carbon hydrogen.  It is great to see a project that is being sized to enable future demand for hydrogen here in Northern Ireland to be met. 
"This project will initially be able to produce enough hydrogen to run up to 300 buses, and has the potential to triple in scale as demand for hydrogen increases.  We hope it will set an example for how these projects will be designed and built."    
A community consultation process for the project is now underway, led by Renewable Connections, development partner of Hygen. This is aimed at encouraging people in the vicinity of the site to provide their feedback on the proposed project before any planning application is submitted.
It is intended that a planning application will be submitted to Mid and East Antrim Borough Council in April 2023. It is hoped a planning decision will be issued in winter 2023, meaning the facility will become operational in summer 2024.
The community consultation process for the Ballymena green hydrogen facility will include two 'drop-in' public exhibitions at the Wrightbus site at 201 Galgorm Road on Friday 3rd March 2023 (3pm – 7pm) and Saturday 4th March 2023 (10am – 2pm). Members of the public are encouraged to stop by, view the plans, speak with a member of the project team and provide their feedback.
Further information about the project is also available online at: https://www.hygenenergy.com/project/hygen-ballymena-green-hydrogen-facility/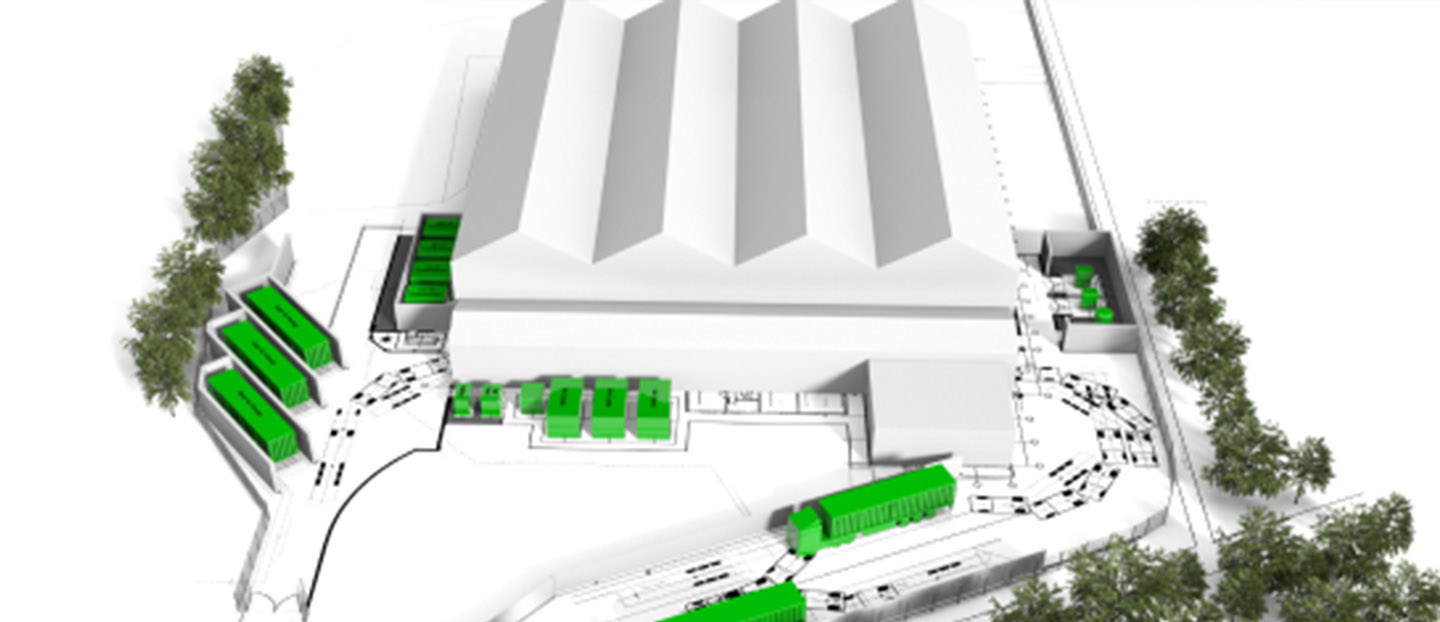 NOTES TO EDITORS
About the Ballymena Green Hydrogen Facility
The proposed Ballymena Green Hydrogen Facility is being brought forward by Wrightbus and Hygen Energy

The project is proposed on approximately 2.5 acres of land at the Wrightbus Ballymena Factory.

The proposed development will make use of an existing building at the factory located at the North West of the site, bringing a new lease of life to the facility. The majority of the equipment is to be installed inside the existing red brick building with some balance of plant to be installed outside within the existing security fences. The site will be made up of a series of equipment that is required for safely producing green hydrogen.

The project is currently in the pre-application community consultation phase, and it is anticipated a planning application will be submitted in April 2023

Subject to planning approval, the project will create 35 jobs during construction and it is intended the facility will be built and operational by summer 2024

More information can be found about the project online at: https://www.hygenenergy.com/project/hygen-ballymena-green-hydrogen-facility/
About Wrightbus (www.wrightbus.com)
Founded in 1946 by father and son Robert and Sir William Wright, Wrightbus grew to become a globally-recognised bus manufacturer, creating iconic models such as the StreetDeck and famous 'Boris Bus'.

In 2019, Jo Bamford (the heir to the JCB empire) took over the reins of Wrightbus after rescuing the company from administration and transformed it into one of the world's most prominent bus manufacturers.
About Hygen Energy (www.hygenenergy.com)
Hygen Energy is investing in developing more than 1 GW of low-carbon hydrogen production projects in all parts of the United Kingdom. By developing projects at scale, Hygen believes it can significantly reduce hydrogen production costs. Hygen aims to be at the forefront of delivering the Government's ambitious net zero targets and driving the hydrogen economy.
Media Queries
For more information contact Daniel McLaughlin, Director, Belmont Strategy
[email protected] / 07926880738