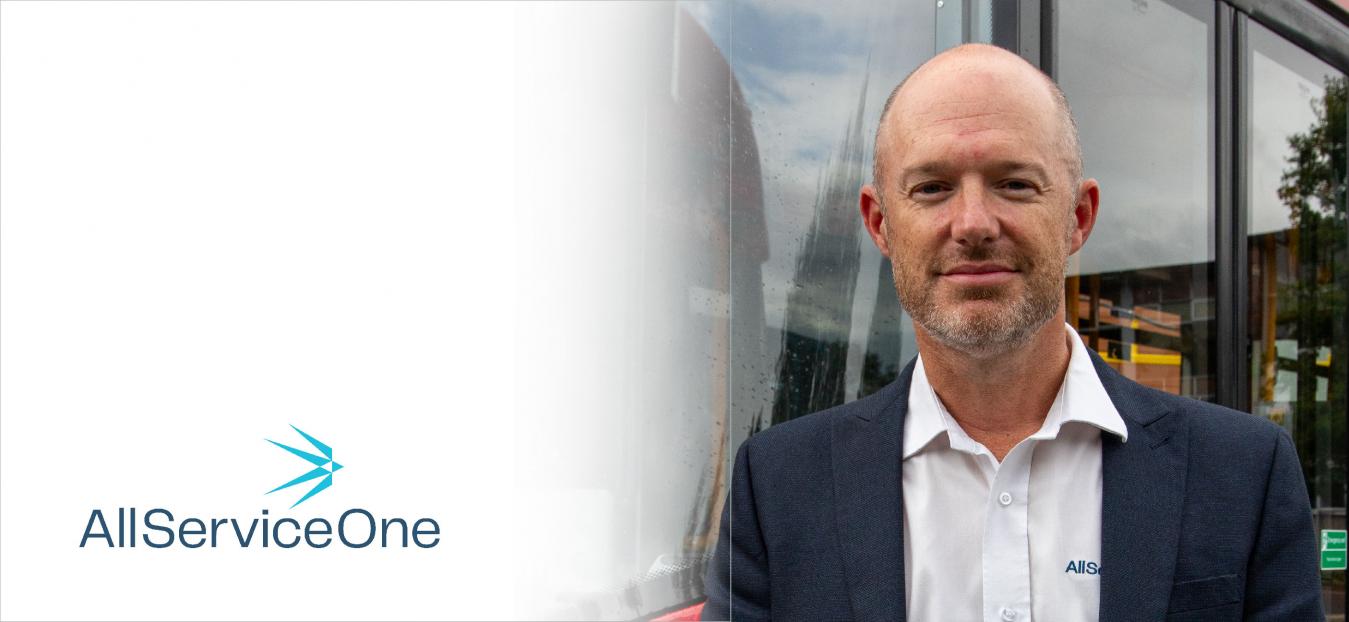 Alex Gadd has been appointed as Sales & Business Development Director at innovative fleet support business AllServiceOne.
In addition to his Business Development remit, Alex will now be responsible for global sales.
Before joining AllServiceOne, Alex spent two decades working in the heavy equipment rental and manufacturing industry.
He brings with him a wealth of experience in specialist vehicles, having spent two years in the Road Rail plant sector. Prior to that he worked at JCB and equipment rental firm Hewden. Alex also has previous experience working for brewer Carlsberg, developing new and existing business.
"All Service One has a unique offer in the industry and I am excited to be part of our developing journey, which includes plans to expand into other regions later in 2023."
All Service One, based in Oxford, is a one-stop shop for fleet service and support solutions. Extending the existing capabilities of the Wrightbus aftersales business.
As well as service and maintenance, AllServiceOne offers original manufacturer parts, full vehicle crash repair and refurbishment capabilities  as well as using telematics predict faults using AI. The new service will help businesses reduce their costs, and provide support from signing up through to getting to the point where firms' fleets transition to zero-emissions.
AllServiceOne builds on Wrightbus' foundations of supporting 20,000 vehicles globally and will help to transition bus operators to either hydrogen-powered or battery electric vehicles.
Ian Gillott, Managing Director at All Service One, said: "I am thrilled that Alex will be taking on these additional responsibilities, especially during such an exciting period of growth for the business.
"I know that he will help us in our continued drive to transform customer service and experience"