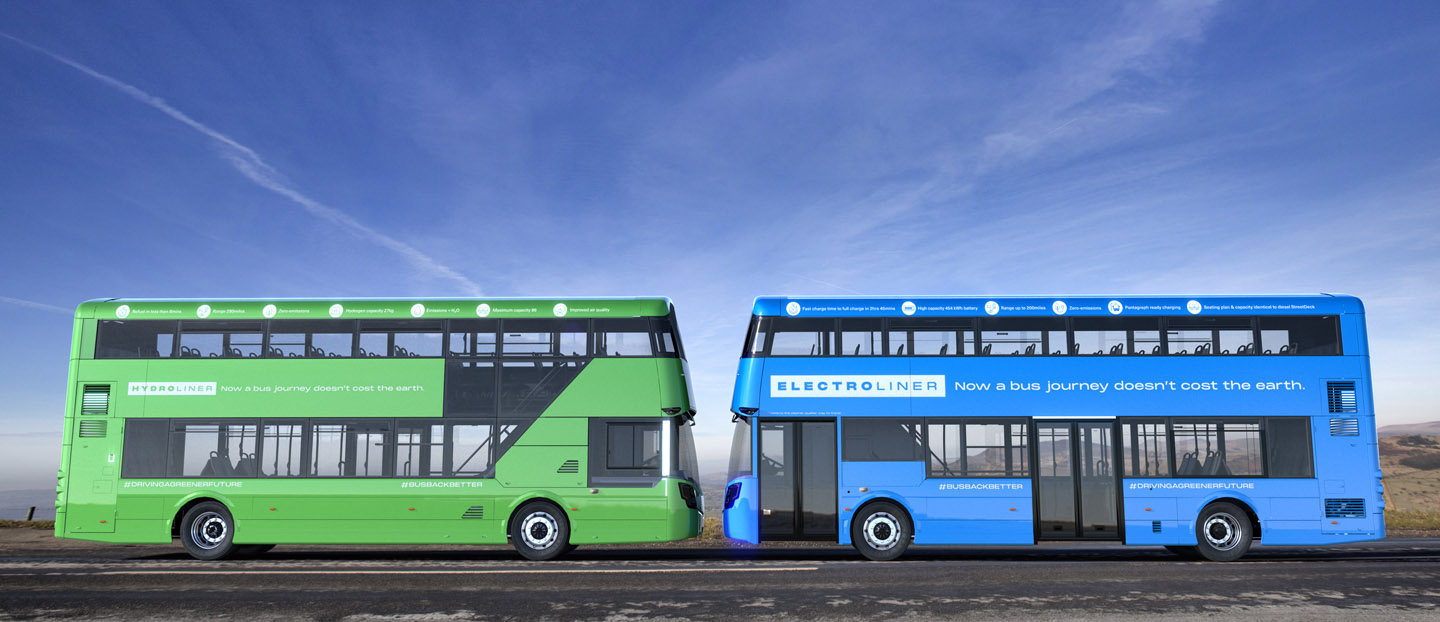 Bus manufacturer Wrightbus sees zero-emission fleet hit the four million mile mark
Leading zero-emissions bus manufacturer Wrightbus's fleet of world first hydrogen and world's most efficient battery electric double buses have travelled a staggering four million miles since first entering service.
This latest milestone from the Northern Ireland-based firm means the fleet has prevented a massive 6,701 tonnes of harmful carbon dioxide (CO2) emissions entering the atmosphere compared to journeys made by an equivalent diesel bus.
It comes off the back of Jean Marc Gales, a seasoned executive in the global automotive industry, joining the business as CEO and over three years after the company was bought out of administration by green pioneer Jo Bamford. 
Wrightbus is leading the way in technological advances in hydrogen fuel cell buses, and has developed world-leading efficient electric power trains, used for hydrogen and battery electric powered buses.
Wrightbus launched its first zero-emission bus - the Streetdeck Hydroliner - in 2020 in Aberdeen, with the fleet entering passenger service in January 2021. The Hydroliner bus emits only water from its tailpipe, with no harmful emissions.
It is also behind the world's most efficient double deck electric bus - the Streetdeck Electroliner, as well as single deck battery electric and hydrogen electric buses. 
2023 has been hugely successful so far for Wrightbus following a string of new orders as local authorities continue to introduce them to their town and city streets to improve local air quality.
These have included orders to deliver 48 buses for Stagecoach for use in London and 117 vehicles for First Bus across the UK.
In February, Wrightbus also announced it is planning to develop a green hydrogen production facility at its manufacturing site in Ballymena, NI.
Robert Best, Director of Engineering at Wrightbus, said: "Hitting the four million mile mark is a fantastic achievement for us and seeing these numbers spelled out really puts our efforts into context.
"Our buses are world-leading, with our teams working tirelessly and innovatively, in order to help play a crucial role in the UK's ambitions for decarbonisation. 
"Seeing the impact our zero-emissions fleet is having on communities is incredibly gratifying and we must continue to strengthen the case for further support for zero-emissions transport, both in the UK and around the globe, to ensure net zero targets are met."