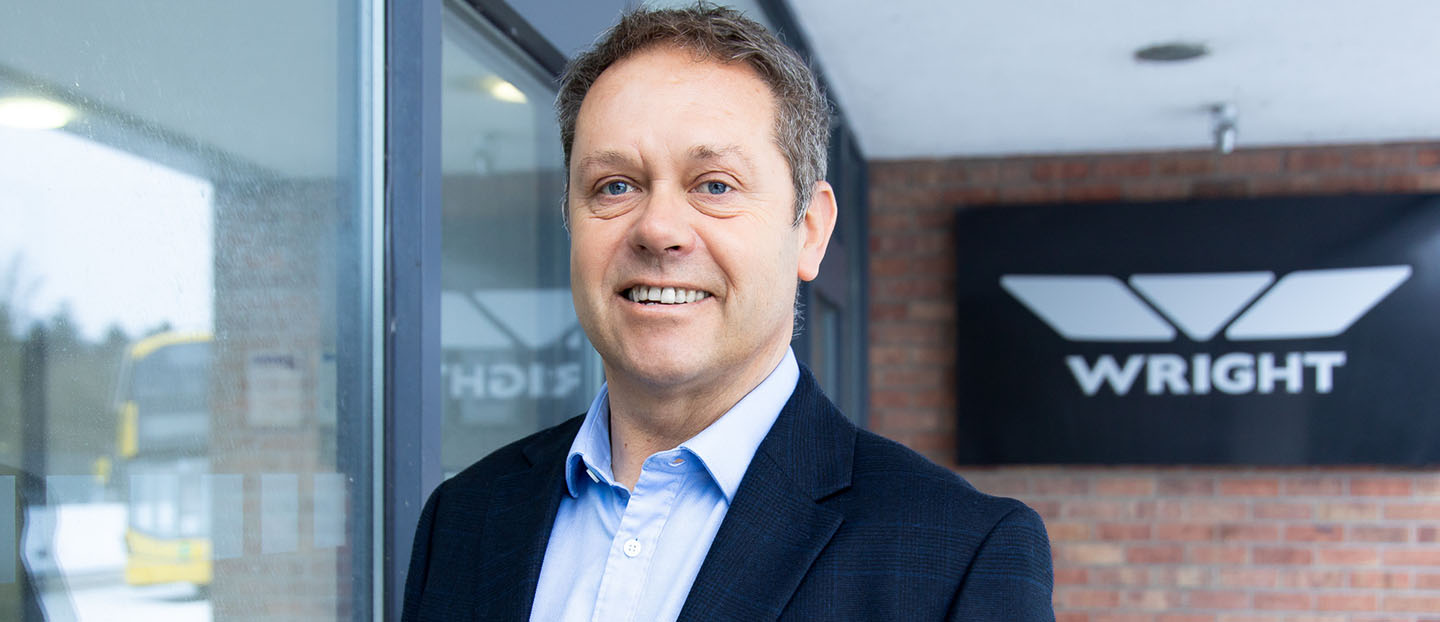 A familiar face has rejoined leading bus manufacturer Wrightbus as its new UK Sales Manager.
Steve Jackson has rejoined the firm after five years as Managing Director of wheel security company Wheely-Safe, and will be working alongside UK Sales Managers Jamie Macintosh and Neil Gladstone.
Steve said the opportunity to return to his 'spiritual home' was 'hard to resist'.
"I am pleased to be back in my spiritual home. The business is still engineering-led and at the forefront of alternative fuel technology with its best in class battery electric vehicles whilst spearheading the charge for hydrogen technology.
"Since my return, I have been impressed with the long-term vision, clearly outlined by the senior management team for future growth, the desire to put the customer experience first, with a 'cradle-to-grave' approach, and the aspiration to be the best in the business.
"I'm very pleased to again be part of that vision."
Steve first joined Wrightbus in 2006 as National Account Manager, joining because he "considered Wrightbus to be the best bus body builder in Europe".
He said: "During my first 12 years I witnessed production grow from 400 vehicles per year to nearly 1,200,and the fundamental shift from body-builer to complete vehicle supplier. I was also lucky enough to be promoted to the role of Head of Sales."
Steve left in 2018 to join Wheely-Safe but said the pull of Wrightbus, now owned by the Bamford Bus Company, was an opportunity he could not resist.
"Last year was incredibly successful for Wrightbus with orders across the UK and further afield. With more exciting announcements on the horizon, this is certainly an exciting time to be coming back into the fold."