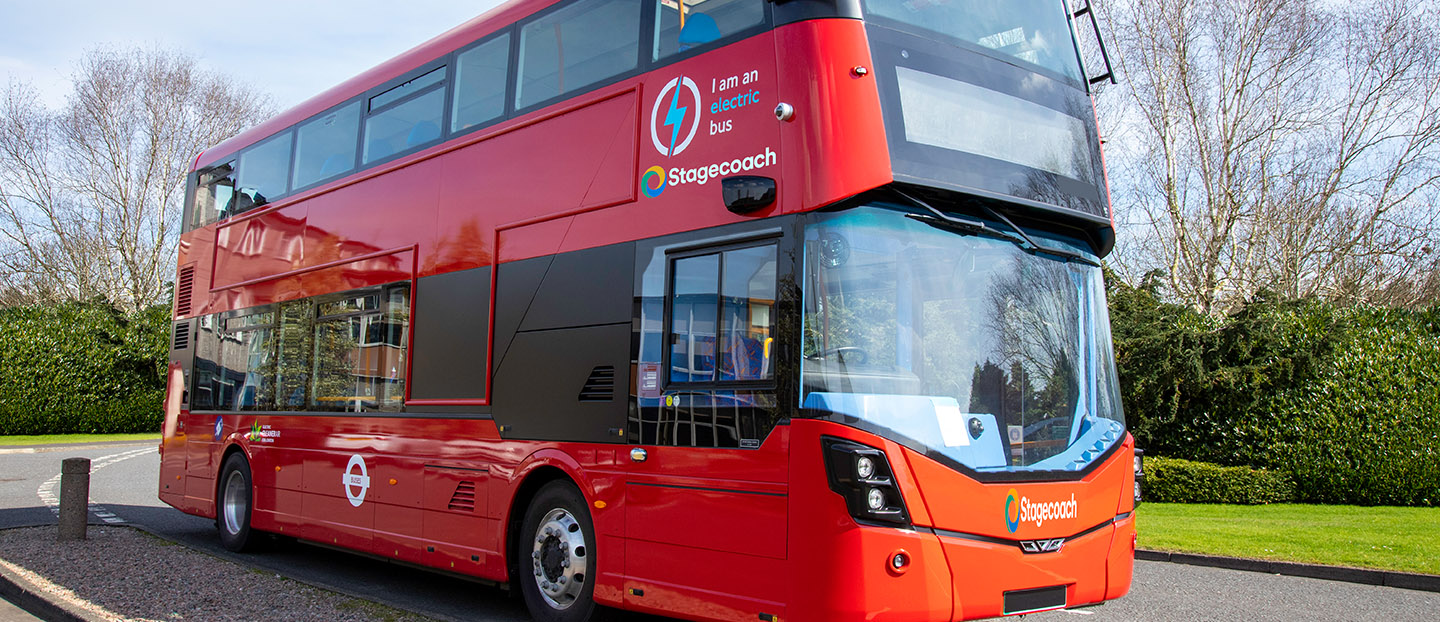 Leading bus manufacturer Wrightbus has secured a new order to deliver 48 zero emission buses for Stagecoach in London.
The double deck Electroliners will be ready by the end of the year and will enable passengers to enjoy greener, cleaner journeys.
The new buses will be manufactured at Wrightbus's headquarters in Ballymena in Northern Ireland, supporting hundreds of new high-skilled jobs to help level up and grow the economy.
The deal comes on the back of a string of new orders, including a £25.3 million contract to supply 117 battery-electric vehicles for First Bus across the UK.
Ian Gillott, Managing Director (Parts and Services) at Wrightbus, said: "We are delighted to announce another significant order for Wrightbus.
"It has been a real team effort between Wrightbus and Stagecoach to deliver this exciting deal.
"We can't wait to see these buses in operation in London, which will help passengers enjoy comfortable and cleaner transport.
"It strengthens the reputation we have forged in the zero emission transport sector and will help play an important part in the UK's ambitions for decarbonisation."
He added: "Our electric buses - the GB Kite Electroliner BEV and the StreetDeck Electroliner BEV, which is the world's most efficient double deck battery-electric bus - are manufactured and assembled at our Ballymena factory, which means support for jobs in NI, and wider across the UK through our domestic supply chain."
Sam Greer, Engineering Director for Stagecoach, said: "We are pleased to be adding a further 48 zero emission buses to our fleet in London.
"The investment we are making in zero emission vehicles will support our strategy to having a zero emission bus fleet across all our operations by 2035."
Louise Cheeseman, Transport for London's Director of Buses, said: "With the help of partners like Wrightbus we are transforming the bus network and London's air quality to build a better, greener city for all Londoners. 
"By bringing these new electric buses to London, Stagecoach and Wrightbus are bringing us closer to making our fleet, already one of the largest in Europe, fully zero emission. 
"We're looking forward to seeing these more comfortable and environmentally friendly vehicles when they arrive later this year."
Founded in 1946, Wrightbus has been at the forefront of the movement to decarbonise public transport across the UK and Ireland with its world-first hydrogen double decker, the StreetDeck Hydroliner, alongside the Electroliner.