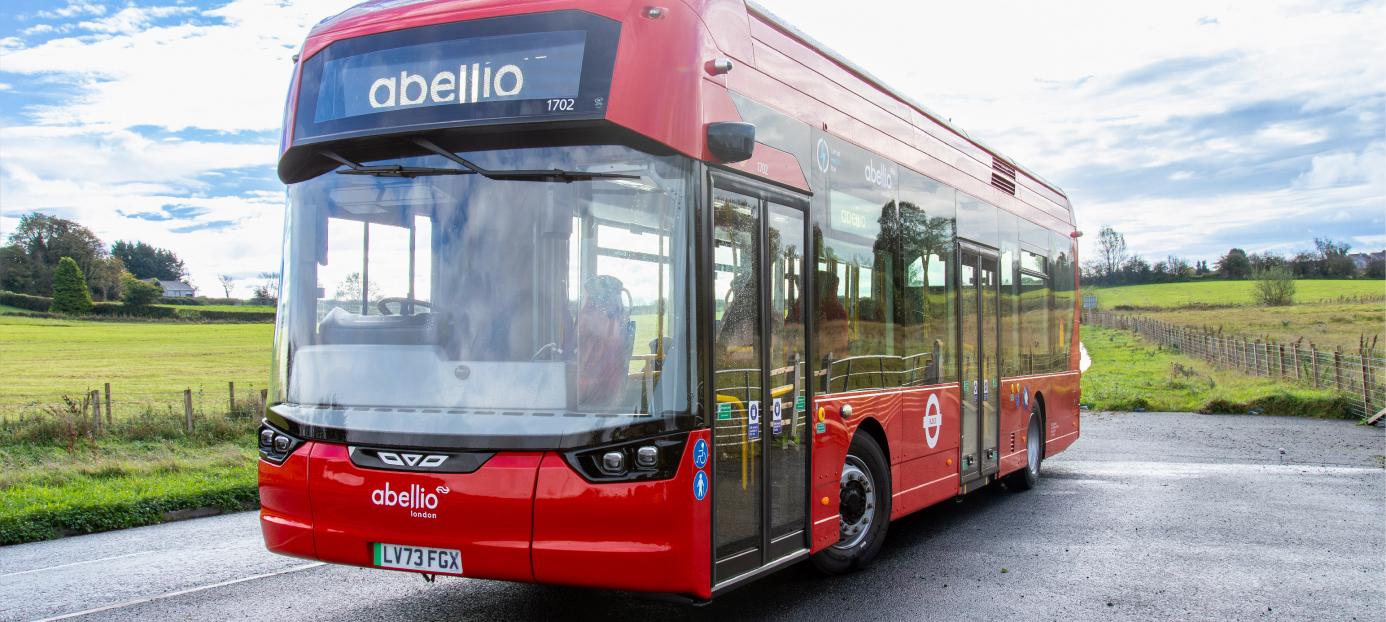 Manufacturer Wrightbus secures new deals to deliver even more zero-emission buses to London
More zero-emission buses will be hitting the streets of London after pioneering bus manufacturer Wrightbus secured further orders with transport operator Abellio.
Abellio, part of the Transport UK Group, has placed new orders for 80 electric buses with the Northern Ireland-based firm.
The orders consist of 24 single-deck GB Kite Electroliners and 56 StreetDeck Electroliners - the world's most efficient battery electric double-deck bus.
These state-of-the-art, fully EV buses will be rolled out across the Capital in 2024 and will be operated by Abellio on behalf of Transport for London, enabling Londoners to enjoy greener, cleaner journeys.
The new-look 2024 Kites come with a number of safety features to make them compliant with Transport for London's bus safety standards, including front and nearside blindspot warnings, tyre pressure monitoring system, automated emergency braking system, and dynamic stability test.
The deal also takes Abellio's total order of StreetDeck Electroliners with Wrightbus to over 100 - a significant landmark in the operator's investment into an EV fleet and infrastructure that has placed it at the forefront of EV in London.
The bus interiors have been designed in partnership with Abellio to provide increased comfort for customers.
They are fitted with Lazzerini high back seats throughout, and a wood-effect floor adds to the cutting-edge design. USB chargers and mobile phone holders in the seats mean passengers can work or relax more easily. Priority seats feature a contrasting colour scheme, and the vehicles also have a larger wheelchair and buggy area, improving accessibility.
The buses are being manufactured at Wrightbus's headquarters in Ballymena in Northern Ireland, supporting hundreds of high-skilled jobs to help level up and grow the economy.
Jon Eardley, Managing Director of Abellio, said: "Abellio sits at the forefront of EV bus technology in London, leading the way with the introduction of zero-emission buses across our six London depots.
"We are proud to support Transport for London and the Mayor of London's goals to decarbonise London's streets.
"Abellio's investment in state-of-the-art EV fleet and comprehensive infrastructure has already provided millions of customers with comfortable, cleaner, and greener journeys.
"We are very excited about the future as we energise all six of our London depots and work in partnership with Wrightbus to serve our customers with innovative zero-emission journeys."
Jean-Marc Gales, CEO at Wrightbus, said: "We are delighted to continue our partnership with Abellio to further demonstrate their commitment to offering even more zero-emission public transport in London.
"It has been a real team effort between Wrightbus and Abellio to deliver these orders, which will help customers enjoy cleaner transport.
"We're immensely proud of the reputation we have forged in the zero-emission transport sector and the important role we are playing in the UK's ambitions for decarbonisation.
"All of the buses will be manufactured and assembled at our Ballymena factory, which means support for jobs in Northern Ireland, and wider across the UK through our domestic
supply chain."
The StreetDeck Electroliner is the perfect combination of range and efficiency, maximising power and offering class-leading recharge times.
Official assessments undertaken at UTAC using the ZEMO-accredited Ultra Low Emission Bus (ULEB) test showed that the Electronlier achieved a result of 0.69 kWh/km - around half
the energy consumed by its closest BEV double deck UK rival and significantly better than all other BEV single deck bus results published on the ZEMO website.
Wrightbus has been at the forefront of the movement to decarbonise public transport across the UK and Ireland with the Electroliner alongside its world-first hydrogen double deck, the StreetDeck Hydroliner.