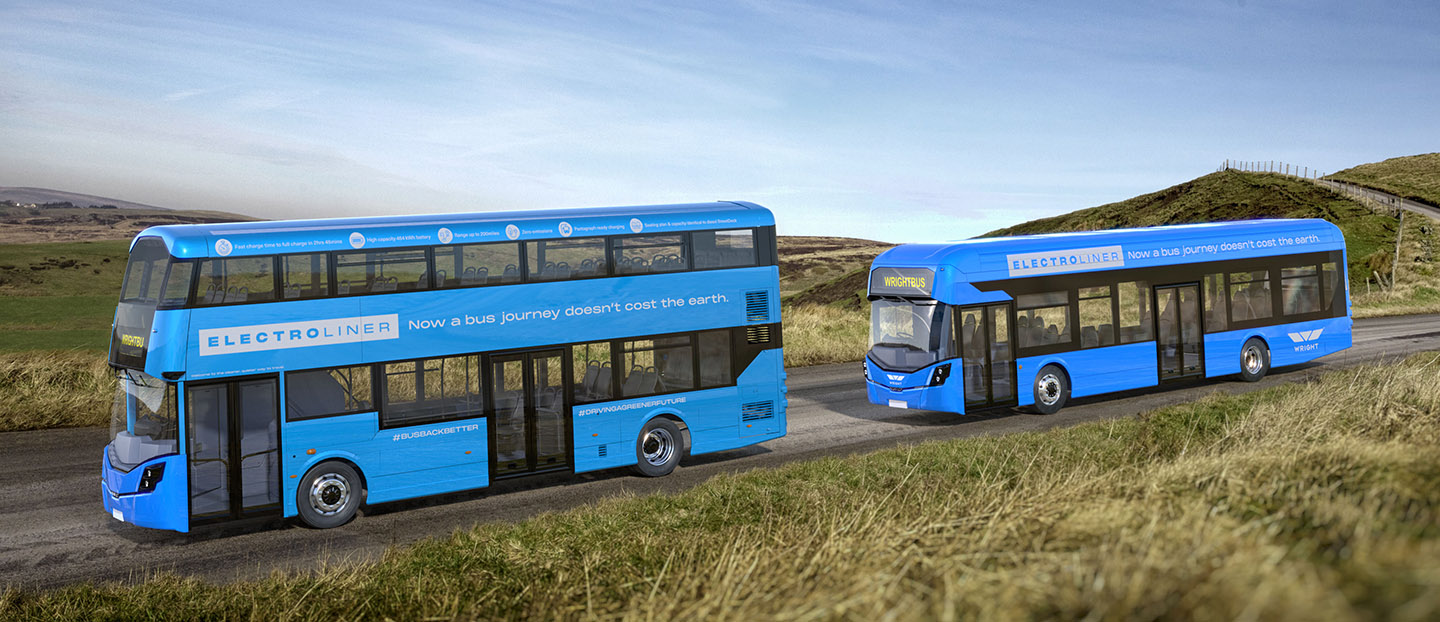 Maker of world's most efficient electric double deck bus hits new green milestone
Wrightbus,which manufactures the world's most efficient electric double deck bus, has hit another green milestone after its single deck BEV was classed as the most efficient on the UK's roads.
Official assessments undertaken at UTAC's Millbrook proving ground, using the ZEMO-accredited Zero Emission Bus (ZEB) test showed that the GB Kite Electroliner achieved a result of 0.66 kWh/km. This is around three-quarters of the energy consumed by its closest BEV single deck UK rival.
Not only is it more energy-efficient, but according to ZEB test calculations, the GB Kite Electroliner also produces an impressive 86 per cent less CO2 per km than the diesel baseline.
The results mean operators using the GB Kite over its rivals could prevent 3.8 tonnes of greenhouse gas emissions from entering the atmosphere per year for each bus in their fleet, as well as saving over £4,300 per bus in running costs.
For a fleet of 100 buses, over a 15-year lifecycle, that is the equivalent of a reduction of 5,650 tonnes of greenhouse gas emissions and a saving of £6.5 million.
Jean-Marc Gales, Chief Executive at Wrightbus, said: "We are rightly proud that our Streetdeck Electroliner is recognised as the world's most efficient electric double deck bus, and we have taken that technology into the development of our single decks.
"The GB Kite, which we unveiled at the end of 2021, shares 85% of the components and technology that make up the Streetdeck and the rationale behind this is borne out by the impressive results from UTAC.
"We have a tremendous reputation for our zero-emissions fleet, both BEV and hydrogen fuel cell, and we continue to build on that. We have the best brains in the business working at Wrightbus and we will take these innovations forward as we develop the next generation of zero emission buses."