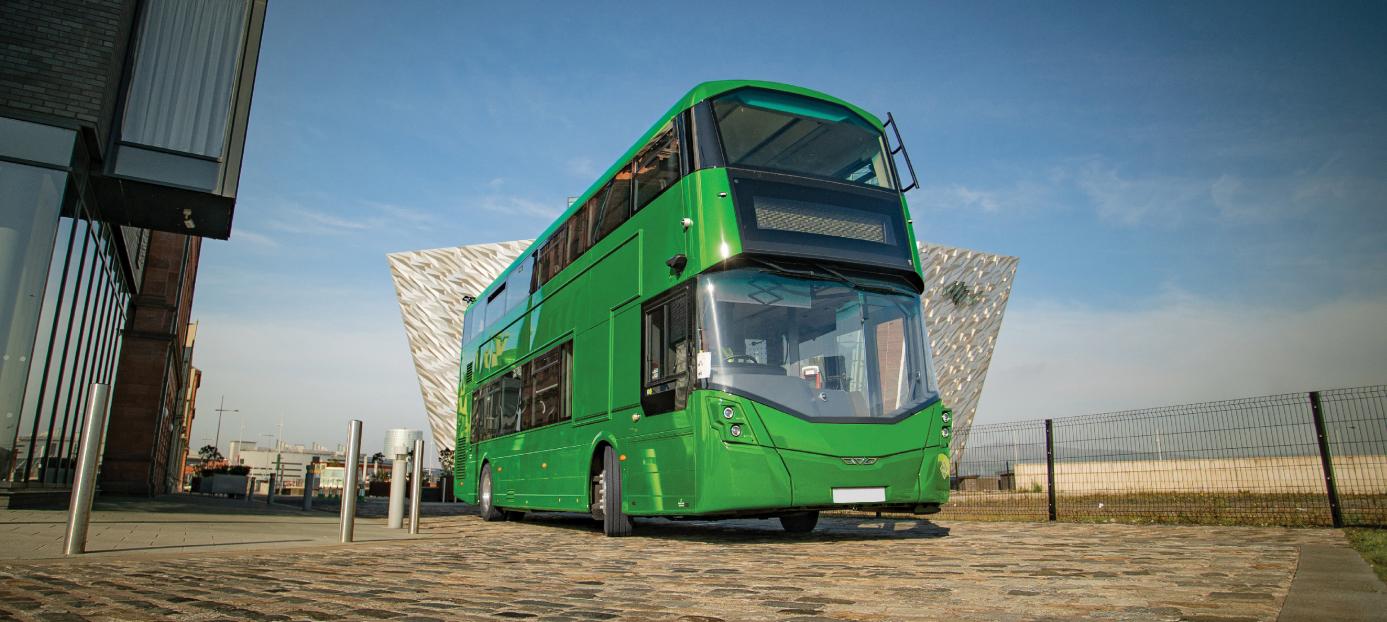 Pioneering bus manufacturer Wrightbus has signed a deal with Sizewell C that could see up to 150 hydrogen buses operating on the site - making it one of the largest such fleets in the world.
Sizewell C is to order four Hydroliners from the Northern Ireland-based manufacturer to test whether they could be used during the construction of the new nuclear power station. 
The Streetdeck Hydroliners will be part of a pilot scheme to see whether they would be suitable for transporting thousands of workers to and from the construction site near Leiston, Suffolk. 
Sizewell C will be testing the operational performance of the double deck buses, which are cleaner than diesel- or petrol-powered vehicles as hydrogen fuel doesn't produce carbon emissions.
If the pilot is successful, Sizewell C will order up to 150 buses, making it one of the largest hydrogen bus fleets in the world. 
The four buses in the pilot scheme are expected to be delivered in early 2024 and will be among the first hydrogen buses to be based in Suffolk. 
Julia Pyke, Joint Managing Director of Sizewell C said: "Once it starts generating, Sizewell C will be one of the biggest generators of low carbon electricity in the country. Our plans for hydrogen buses show we are determined that the construction of the power station will also be as clean as possible. 
"A hydrogen fleet will lower our carbon emissions and reduce the impact of workforce transport on local communities. At the same time, I am excited that we will potentially kickstart a market for this important low-carbon fuel in the East of England." 
Jean-Marc Gales, CEO of Wrightbus, said: "We are delighted to be working with Sizewell C on this pilot and the fact that it could lead to a fleet of up to 150 hydrogen buses is testament to the potential hydrogen has for both passenger transport and construction sites in general.
"We continue to invest in hydrogen technology as a driver to developing cleaner, more efficient transport solutions."
As well as using hydrogen for transport, Sizewell C is helping to pave the way for hydrogen-powered equipment to be used on large construction sites. The project is part of a consortium led by Wrightbus's sister company Ryze which has just been awarded more than £3m of Government funding to test a mobile hydrogen refuelling system. If successful, this innovative technology could eventually reduce the need to use fossil fuels in machinery and equipment.