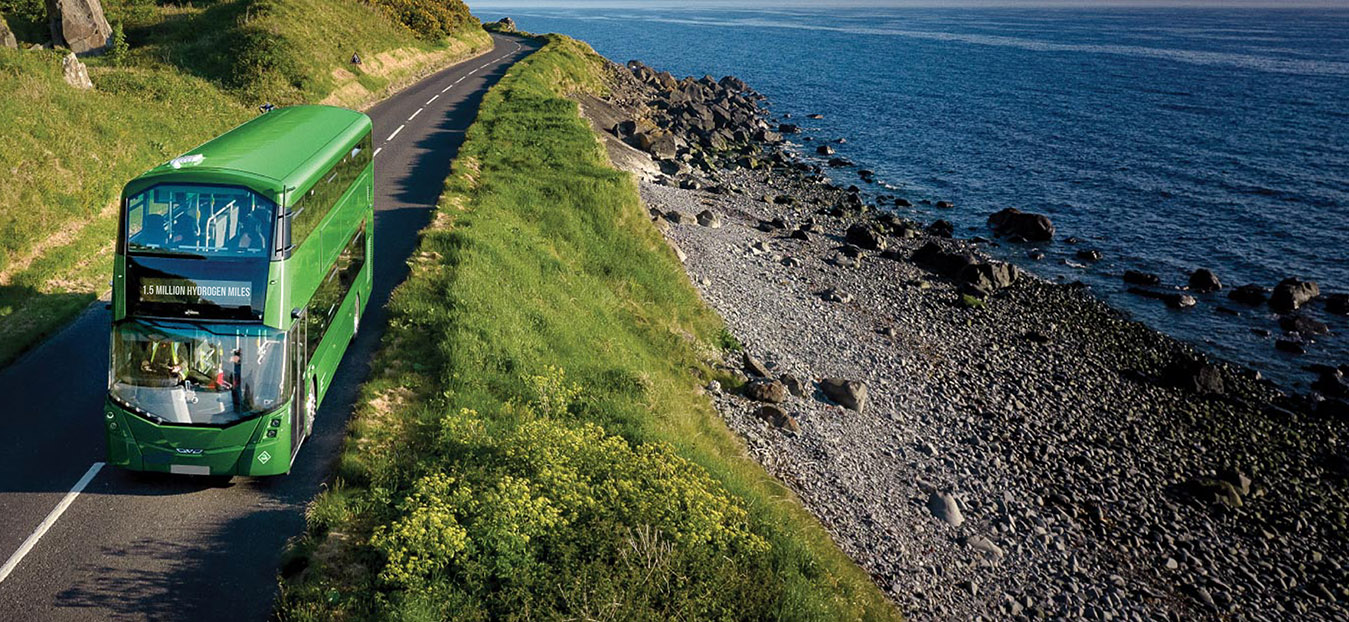 Leading bus manufacturer Wrightbus's fleet of hydrogen fuel-cell buses have travelled a staggering 1.5 million miles since first entering service.
This latest milestone from the Ballymena-based firm means the hydrogen fuel-cell fleet has prevented 2,366 tonnes of harmful carbon dioxide (CO2) emissions entering the atmosphere compared to journeys made by an equivalent diesel bus.
Buta Atwal, Chief Executive at Wrightbus, said: "We are absolutely thrilled to announce this latest fantastic milestone achievement - the fact that our hydrogen fuel-cell fleet of buses have covered an astonishing 1.5 million miles - only a couple of weeks after we shared the news that our entire fleet of zero-emissions buses hit the 2 million mile mark.
"We are immensely proud to be one of the country's leaders in the UK's hydrogen industry - and our StreetDeck Hydroliner is the world's first hydrogen powered double deck bus, so this hydrogen milestone is particularly pleasing for us. It's also brilliant to see the impact our hydrogen buses are having on building healthier communities across the country."
Wrightbus first unveiled its StreetDeck Hydroliner - world's first hydrogen powered double deck bus- in Aberdeen in 2020, with a fleet of buses entering passenger service the following January.
2022 has been a remarkable one for Wrightbus so far, with a number of historic deals confirmed with First Bus, the National Transport Authority (NTA), as well as in Australia and Germany.