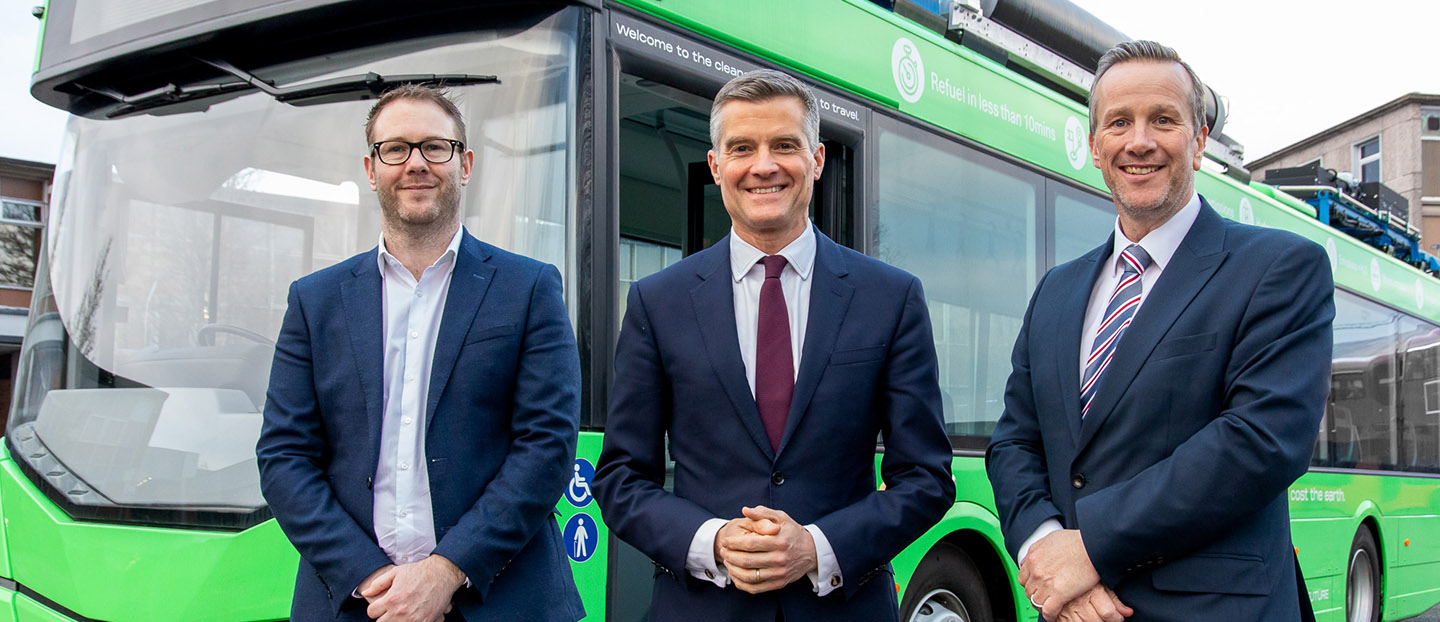 The Secretary of State for Transport, Mark Harper MP, has visited groundbreaking zero-emissions bus company Wrightbus to hear about the company's plans for the future.
Mr Harper met with members of the senior management team, as well as seeing production at the factory which produces Wrightbus's groundbreaking technology, including the world's first hydrogen double deck bus and the world's most efficient battery electric double deck.
Mr Harper said: "I really enjoyed visiting the Wrightbus team in Ballymena, meeting the skilled staff and hearing how the company's groundbreaking hydrogen and electric buses can help us level up transport across the country.
"We're determined to decarbonise transport, and with our £320 million investment to support the roll out of 4,000 zero-emission buses, we are making our net zero transport network a reality."
Ian Gillott, Managing Director (Parts and Services) at Wrightbus, who led the visit, along with Robert Best, Director of Engineering, said: "We were delighted to be able to share with the Secretary of State our vision and plans for Wrightbus and what this means for Northern Ireland and the wider United Kingdom.
"Wrightbus has a clear plan in place to increase the ease and affordability of zero-emission buses. We believe hydrogen fuel cell buses can and should be used and powered across the UK and Ireland."
In recent weeks, Wrightbus has announced an order of more than 100 buses from the Oxford Bus Company, part of the Go Ahead Group, and plans for a hydrogen production facility at its Ballymena headquarters.
"This is an exciting time in the history of Wrightbus," said Mr Gillott. "We are at the forefront of hydrogen and zero-emission technology and, as such, continue to explore and invest in new opportunities to develop this sector."