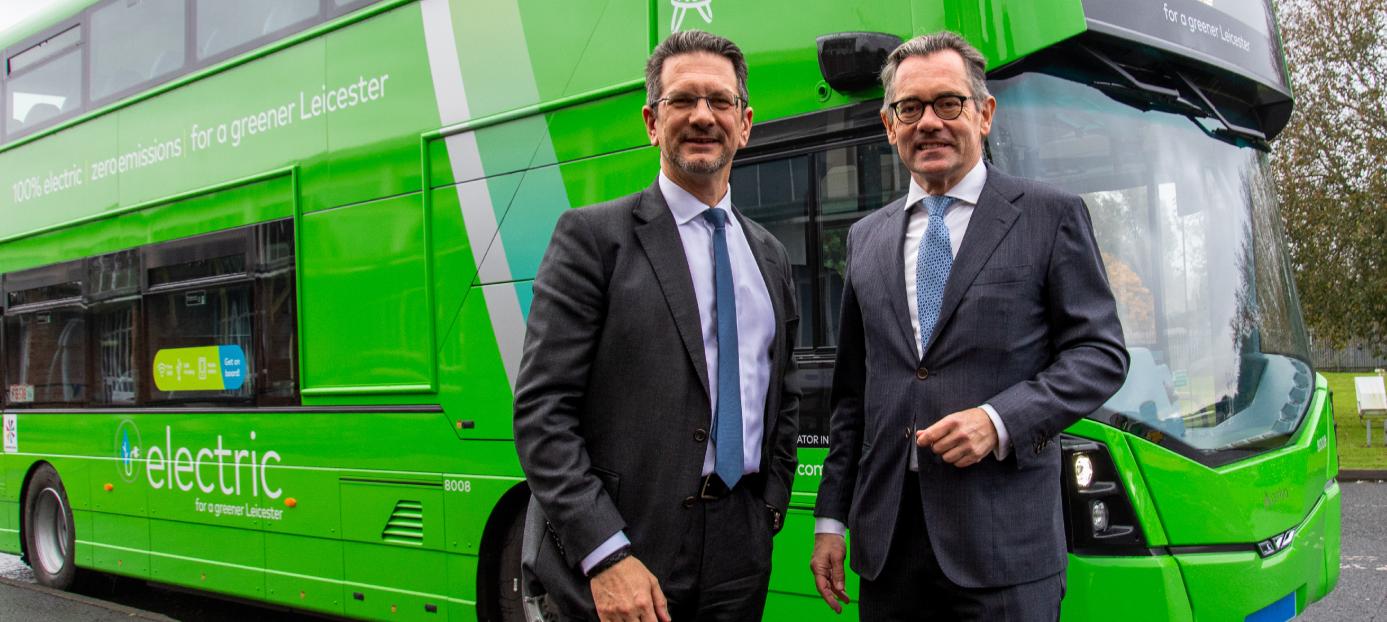 Northern Ireland Office Minister Steve Baker has visited groundbreaking zero-emissions transport manufacturer Wrightbus to hear about the company's plans for the future.
Mr Baker met with Wrightbus CEO Jean-Marc Gales at the company's Ballymena headquarters.
Mr Baker was given a tour of the factory, the only one in Europe producing double- and single-deck battery electric and hydrogen fuel cell buses. He spoke to the team about business opportunities in the UK and overseas, recruitment and the development of hydrogen as a clean energy source.
Mr Baker said: "I am always inspired by the innovative spirit here in Northern Ireland.
"The UK Government is committed to helping businesses like Wrightbus excel in their UK operations through the UK Net Zero Hydrogen Fund, which aims to support the commercial deployment of new low carbon hydrogen production projects during this decade.
"This is a fantastic company that has taken their zero-emission buses to the global market and has achieved international success."
Mr Gales said: "We were delighted to welcome the Minister to Ballymena and share with him our vision for the future and what this means for Northern Ireland and the wider United Kingdom.
"Decarbonising public transport is a vital piece of the jigsaw when it comes to the UK's net zero ambitions. Not only is our work helping the communities served by our buses, but we are also creating quality jobs in Northern Ireland and boosting the UK supply chain."
Zero-emission buses produced by Wrightbus have now covered more than six million miles and have saved over 10,000 tonnes of CO2 emissions entering the atmosphere compared to journeys made by an equivalent diesel bus.
This year Wrightbus has won a number of significant orders including, most recently, an additional 34 StreetDeck Electroliners for Arriva London, taking the total number of vehicles on order with the bus operator to over 100, and a fleet of 12 Kite Hydroliners for German bus operator West Verkehr.