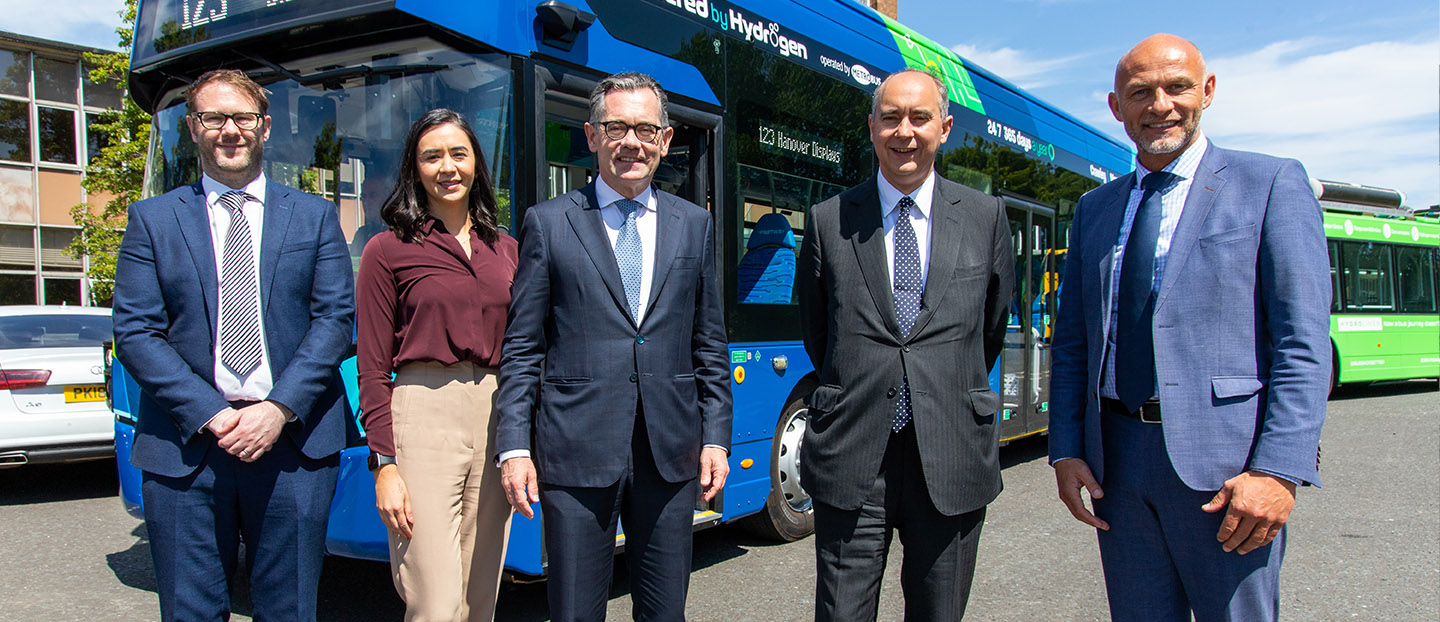 Leading bus manufacturer Wrightbus has been hailed by the Government's Investment Minister as a "fantastic example" of a UK company "embracing clean growth"
Lord Dominic Johnson was speaking after visiting the Wrightbus headquarters in Northern Ireland, where he spoke to members of the senior management team about the company's future plans, which include an expanded workforce and increased exports.
Wrightbus is the developer of the world's first hydrogen double deck bus and the world's most efficient double deck electric bus. More recently, its single deck BEV was classed as the most efficient on the UK's roads.
Last month, Wrightbus won more than £12 million in funding from the Advanced Propulsion Centre (APC) Collaborative Research and Development programme to develop the next generation of zero-emission buses.
Lord Johnson said: "Wrightbus is a fantastic example of a great British business seizing the huge exporting opportunities around the world and embracing clean growth.
"This government is committed to supporting businesses in Northern Ireland by driving up inward investment. This autumn's Northern Ireland Investment Summit will be a huge catalyst for securing more investment, creating jobs and empowering businesses to start and expand their exporting journeys."
Wrightbus's zero-emission buses are in strong demand globally with over 600 buses of all types expected to be delivered by the end of 2023, up from 450 last year. Wrightbus now has the largest hydrogen fleet in the UK, with 100 buses in operation.
Jean-Marc Gales, Wrightbus Chief Executive, said: "We were delighted to welcome Lord Johnson to Ballymena, show him around our ground-breaking production line and speak to him about the future potential for our zero-emissions technology.
"We are excited about our next phase and working within the Ballymena and wider Northern Ireland community to deliver innovative British technology to the global market."