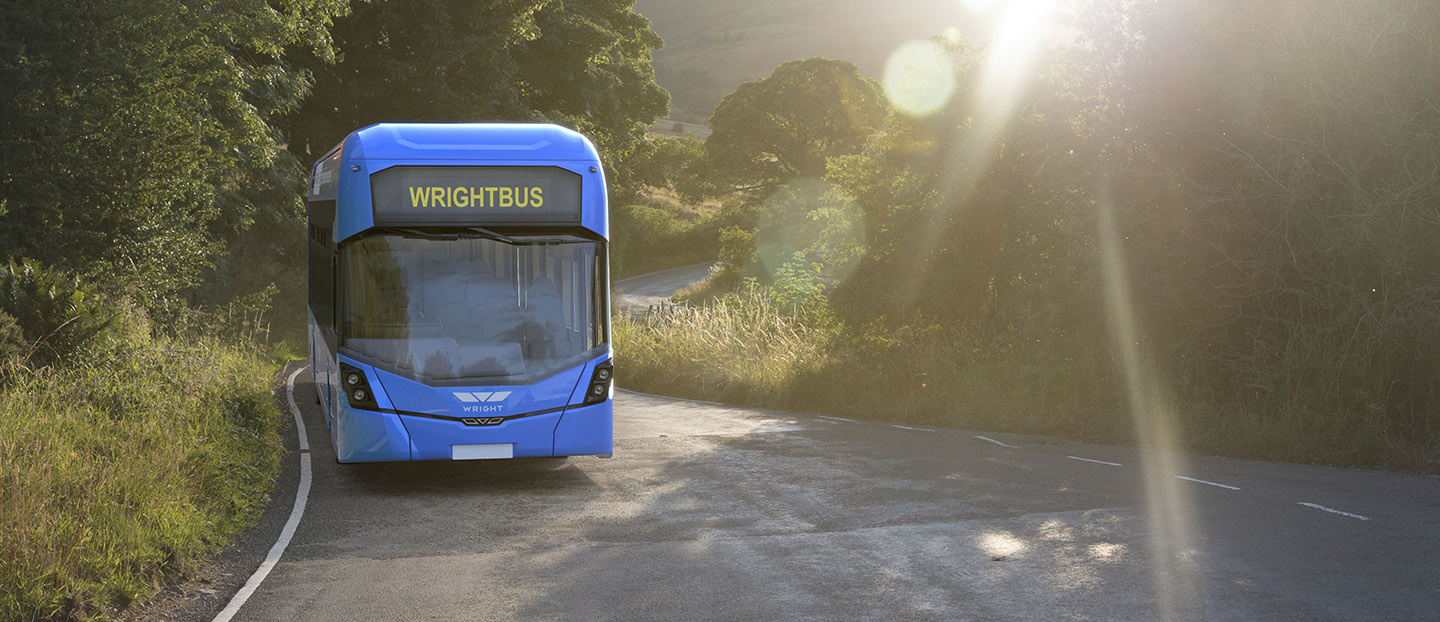 Zero emission transport for the Dreaming Spires: Oxford Bus Company orders 104 all-electric buses
Buses to be part of a 159-strong zero emission fleet on Oxford's streets from late 2023

Go-Ahead's largest electric bus order to date accelerates the group's green transition

Environmental impact will be equivalent to taking 6,000 cars off the road

Co-funded by Go-Ahead, Oxfordshire County Council and the Department for Transport
Passengers in Oxford will benefit from a brand new fleet of zero emission buses on the city's streets later this year, following an order placed by The Go-Ahead Group for 104 electric vehicles.
The deal is Go-Ahead's biggest electric bus order to date, adding to the group's 350-strong fleet of plug-in buses across Britain, and is a further step towards a goal of a zero-emission fleet nationwide by 2035.
The order will comprise 5 single and 99 double-decker buses, to be manufactured in Northern Ireland by Wrightbus, and all vehicles will be fitted with free customer WiFi, at-seat USB chargers and audio-visual next stop announcement systems as standard.
8 of the double-decker buses will be open-topped, to support the company's popular City Sightseeing tour route, and once all buses are in service all local bus routes wholly within the Oxford urban area will be converted to zero-emission operation.
Go-Ahead is investing more than £30 million in the buses, alongside funding from Oxfordshire County Council and from the Department for Transport's Zero Emission Bus Regional Areas (ZEBRA) scheme. This is part of a total package of £82.5 million of funding for 159 buses for operators in Oxford, which will become one of Britain's leading electric bus cities.
The buses are part of a package of improvements for bus travellers in Oxford. Passengers will also benefit from speedier journeys with the installation of several new traffic filters in the city, an expanded zero emission zone and through additional bus priority schemes implemented by Oxfordshire County Council.
The buses will save an estimated 6,000 tonnes of carbon dioxide emissions each year – the equivalent of taking more than 3,900 cars off the road.
Luke Marion, Managing Director of the Oxford Bus Company, said: "This is a fantastic day for bus passengers in Oxford. We're proud to be ordering a fleet of state-of-the-art, UK-made electric buses which will be cleaner and healthier for local residents, and offer a quieter, more comfortable ride for customers."
The mobilisation of these buses will see Oxford Bus Company become the second largest bus operator of zero emission buses within the Go-Ahead Group, behind Go Ahead London. Once on the road in late 2023, it will bring the total number of zero emission buses within the Go-Ahead Group to 456.
Ben Werth, Chief Commercial Officer at Wrightbus, said: "We are, through this significant order, delighted to be working with Go-Ahead to further demonstrate their commitment to offering zero-emission public transport. It has been a real team effort between Wrightbus and the Oxford Bus Company to deliver this exciting project. All of the buses will be manufactured and assembled at our Ballymena factory, which means support for jobs in Northern Ireland, and wider across the UK through our domestic supply chain."
Christian Schreyer, Group Chief Executive, The Go-Ahead Group, said: "This is a step towards our goal of a zero-emission bus fleet nationwide by 2035. It's important to remember that decarbonising vehicles is only part of the challenge – we also need to encourage more people out of their cars and onto public transport. It's great to see Oxford taking progressive measures to prioritise buses over private cars."
In December, Go-Ahead opened a Zero Emission Centre of Excellence aimed at developing best practice in operating electric and hydrogen buses. The group already operates electric buses in London, Newcastle, Manchester, and Salisbury, and has ordered a fleet of hydrogen buses for the Crawley and Gatwick Airport area.