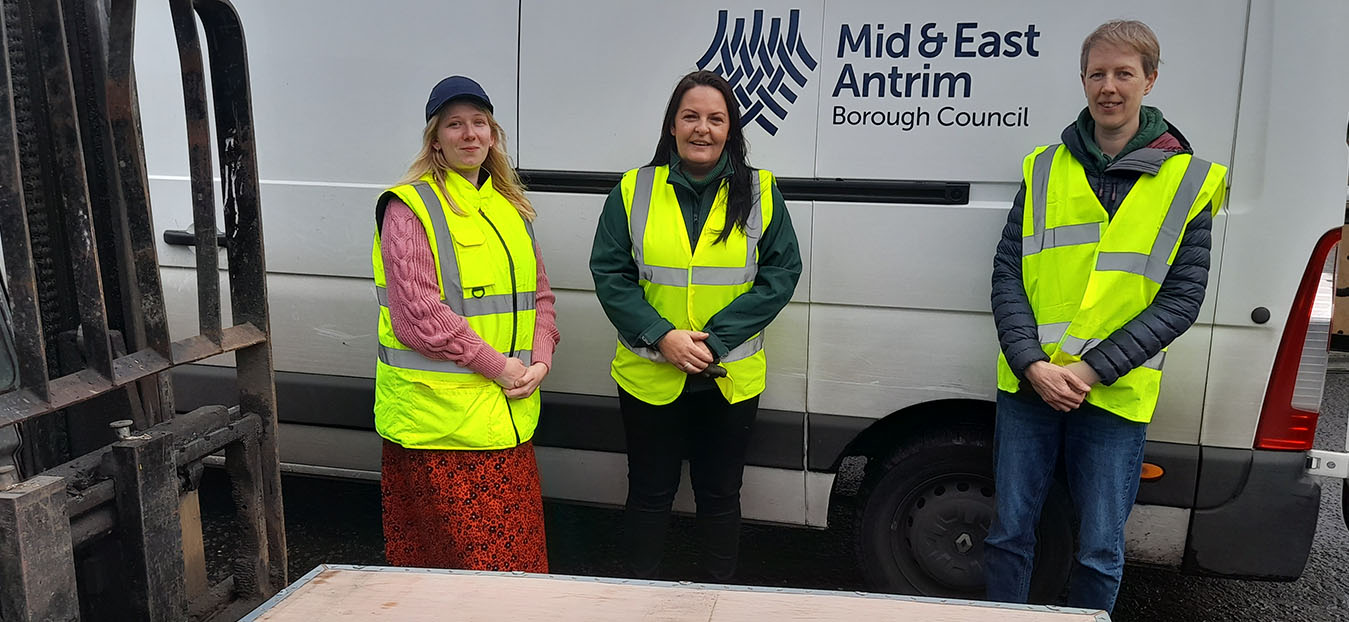 Wooden bus battery boxes to be given fresh lease of life thanks to new Wrightbus scheme
Wooden battery boxes used in the production of zero-emissions battery electric buses by leading manufacturer Wrightbus are being given a new lease of life, thanks to a new project which aims to teach school pupils and members of the community about sustainability.
The Ballymena-based firm are working with local schools with a view of teaching children about the importance of recycling by giving away their battery boxes for them to be repurposed into planters and raised flower beds for their school's eco-gardens.
Schools that have already pledged to get involved in the scheme include Ballymoney High School, Gracehill Primary School, Fourtowns Primary School and Dunclog College.
As well as receiving the boxes, schools will also receive an information pack on the work of Wrightbus and the impact their zero-emissions buses have on the environment.
Jena Archer, Health, Safety and Environmental Officer at Wrightbus, said: "We are absolutely thrilled to know that our wooden battery boxes are being repurposed in such a positive way, and in turn, educating our local young people on the importance of reducing waste, while also reducing our waste stream.
"We can't wait to see how the beds turn out, whether schools decide to fill them with vegetables to grow their own or if they decide to fill them with flowers, which will bloom beautifully by the spring."
A number of local businesses and charities have also expressed an interest in the scheme. Last month Praxis Care collected a number of the boxes to repurpose them as planters for garden projects at their centre in Portadown. Praxis Care is a charity that is dedicated to supporting individuals with mental ill health, learning disabilities, autism and dementia.
Mid & East Antrim Borough Council has also collected a number of the boxes to support its own community projects.
Sharon Wilkinson, Head of Health, Safety, Environmental & Facilities at Wrightbus, said: "We are immensely proud of this new initiative, which absolutely aligns with Wrightbus's values. Given that our company slogan is 'driving a greener future' and the commitment we have to improving our impact on the environment, this project seems completely fitting.
"A big thank you to local schools and other local organisations, including Mid & East Antrim Borough Council and Praxis Care, who have shown a real eagerness and interest in the scheme already."
Carly Ogilvie, Sustainable Food Coordinator at Mid & East Antrim Borough Council, said: "We have been working in partnership with Men's Shed Carrickfergus, and they will be repurposing the boxes for Carrickfergus Manor Nursing Home.
"We secured funding with Mencap, and along with Extern and Kikcreggan Base, we will work to build an outside growing space for residents suffering with dementia. The boxes will be used as raised beds to grow their own veggies."